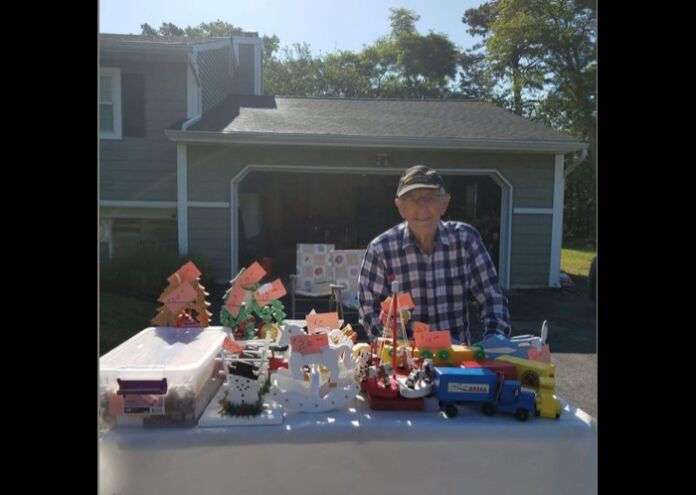 BRICK – Frank Spital will have a 100th birthday celebration to remember.
A small drive-by was planned for the World War II veteran, but it has evolved into something much bigger as classic car clubs, police cars, fire trucks, emergency vehicles, military and veteran groups and more have signed up for the August 27 celebration.
"From what we hear, there's going to be a lot of vehicles," said Spital's daughter, Leslie Riccie. "We heard there is even going to be a motorcycle club from Staten Island."
The event is being held in coordination with the Brick Township Mayor's office for what will be a huge drive-by. Vehicles will stage at the Ocean Ice Palace at 197 Chambersbridge Road at noon on Saturday and will form a parade and drive to Town Hall where a tent will be set up.
Spital, who lives with his daughter in Lake Riviera, joined the Army when he was about 20 and served for some two years in France and Germany.
"He feels overwhelmed and humbled," said Riccie. "He said 'Why do people want to bother with me?'"
The WWII veteran is in good health aside from some hearing issues, and rides a stationary bike every day for 30 minutes, his daughter said.
Spital makes wooden toys as a hobby. He had set up a table at a craft fair when he met Chris Lyle, a local resident who comes from a military family.
  "He had made a lot of toys during COVID and quarantine, and he had his WWII hat on," Riccie recalled. "He started talking to Chris Lyle. They talked for about 45 minutes and Chris said he wanted to do something special for my dad's birthday."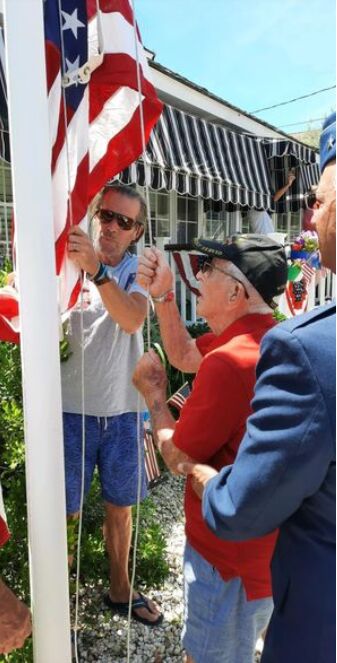 Originally, the idea was to have a couple of police cars and maybe a fire truck drive by their house, but the celebration grew after an event page was created on Facebook, which shows that over 1,000 people are interested.
Spital also has a son, Tom, who lives in Colorado. He was supposed to attend his father's birthday party scheduled for September 3 (Spital's actual 100th birthday is September 1), but when he heard about the parade he said he's coming earlier because he didn't want to miss it, Riccie said.
Spital joined the Army shortly after graduating from high school in 1941. While he was in Europe, he worked on a supply chain delivering munitions and food to troops, she said.
After the war, Spital got a job as a machinist with Bristol Meyers and worked there for 40 years until he retired. Bristol Meyers is also where he met his future wife, Barbara Kisner of Union.
Kisner died in 2018 at the age of 89.
Spital spends much of his day in his backyard workshop where he started out making miniature doll furniture. Now he makes wooden toys, much to the delight of his great-grandson, Benjamin, 2.
  For more information about the birthday drive-by, visit the Frank Spital 100th Birthday Facebook page.