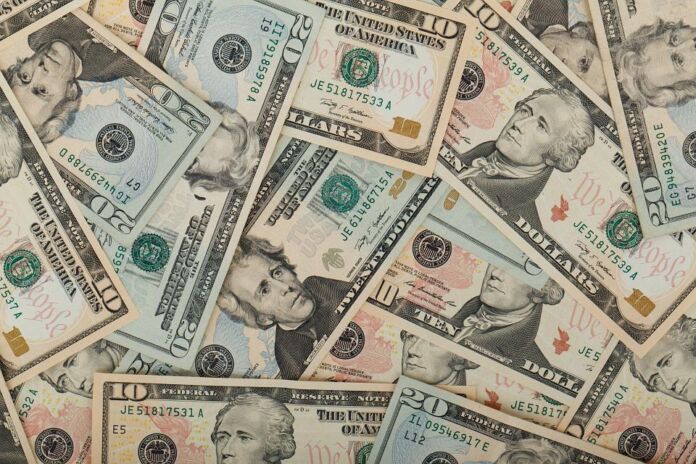 BRICK – Mayor Lisa Crate introduced her first municipal budget since becoming mayor last month.
During the March 28 Council Meeting, the mayor said the "fiscally responsible" $115,739,974 spending plan calls for no increase in the tax rate of the township's portion and still provides the funds for all municipal services. The budget shows an increase of about 3.4 percent over last year's budget.
"This does not speak to any increases in the portions of your property taxes controlled by Brick Township public schools, the Ocean County government or your local fire district," she said.
The township portion is roughly 30 percent of the property tax bill.
The spending plan continues to move the township forward, the mayor said, and she considers the proposed budget to be "a statement of the values and a blueprint of what this administration wants Brick Township to be and how we get there."
  Over the past 10 years, during former Mayor John G. Ducey's tenure, the budget grew 17.5 percent while inflationary growth was 22 percent, she said.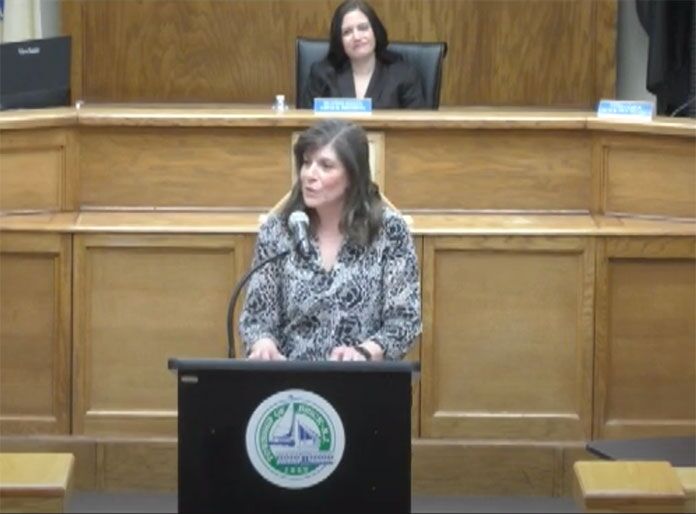 Over the previous 10 year period, from 2004 until 2013, the municipal budget exceeded inflationary growth. During those years the municipal budget grew 72 percent, while inflationary growth was 23 percent, Mayor Crate said.
The financial plan funds all municipal departments, including police, police dispatchers and EMTs, who work around the clock every day of the year, she said.
Also, the budget funds Senior Services, the Recreation Department, the Department of Public Works, the Parks Department, the Administration and more.
Brick Township has $128,750,678 in long-term outstanding debt, of which $39.6 million has been paid off since January 1, 2014 when Mayor Ducey became mayor.
  "This equates to $528 of debt eliminated for every resident of Brick Township," Mayor Crate said. "This debt reduction is a result of carefully considering what projects are necessary to keep Brick Township safe, clean, and a great place to live, and then funding those projects."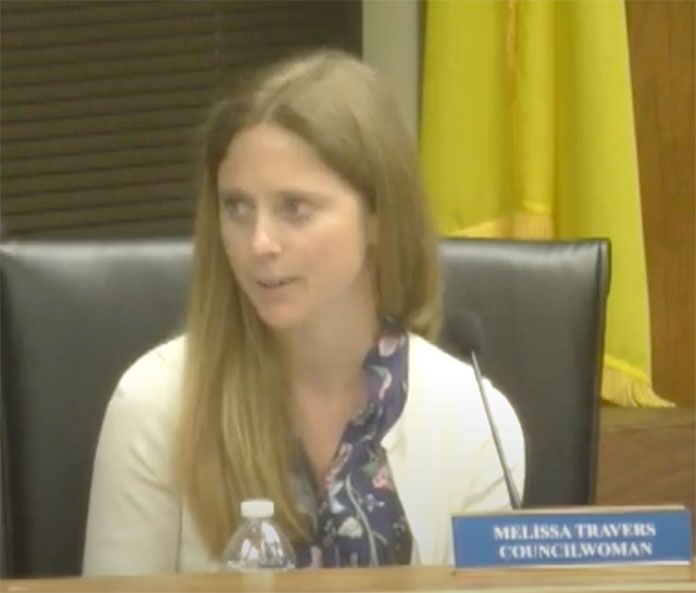 Council members unanimously voted in favor of the spending plan on its first reading. A public hearing on the budget is planned for April 25 during the regularly-scheduled council meeting.
In other news, Mayor Crate announced that she would be hosting a new program called "Crate Conversations" where she will meet with different people and groups around town and produce 10- to 15-minute segments to be aired on the township website, YouTube and BTV.
"I'm looking forward to talking with different people around town who do different things ," she said. "[10- to 15-minutes] is the right amount of time for people to see what's really going on in our town, some people that you may want to know about."
The first conversation was taped with the Brick Garden Club, who talked about spring planting and other events they have scheduled.
Mayor Crate said ideas and suggestions are welcome for future conversations. She can be reached at mayor@bricktownship.net.