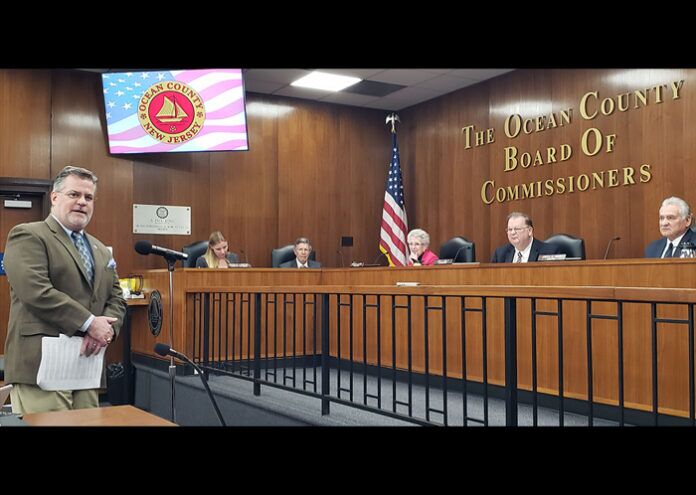 BRICK – The Brick Township Board of Education has approved a tentative budget of $161.1 million for the 2023-24 school year.
According to the recent board agenda, the tentative budget is $161,141,287, including debt service, and $120,466,734 is to be raised by property taxes. The overall number includes the general fund, special revenues, and debt service.
The district's general fund, which aids the majority of the district and its operation, is $147,075,262 with a tax levy of $120,332,599.
Brick was one of many districts suffering under S-2, a law that lowered state aid for some districts and sent it elsewhere. Despite the bill hurting state aid funding for Brick Schools, the overall tax levy increase is only 1.77% since the debt service decreased. Debt service is akin to paying off mortgage or other kind of debt.
At the March 16 Board of Education meeting, Business Administrator James Edwards said the district is currently paying off a bond.
Although it is a tentative budget, it was approved all while state legislators were addressing school funding cuts.
The NJ Department of Education states that Brick School District is receiving a total of $14,632,033 in state aid, which is down $2,542,260 – a 14.80% decrease – from last year.
However, the Senate passed S-3732 on March 20. It states that if a school district suffered from a reduction in aid under S-2 for the 2023-2024 school year, they would receive 66% of the cut aid back. It appropriates $102,784,455 toward that goal. The money is coming from the Property Tax Relief Fund. The Assembly version, A-5328, was passed on March 30 and that the governor has said he will sign it when it goes to his desk.
This additional money would be Supplemental Stabilization Aid, and it would only be a one-time award. A district will have to write to the Commissioner of Education with a plan on how they will use the fund, and how they will manage in future years if they don't get the same kind of stabilization again.
If successful in getting this additional aid, the amount to be raised by property taxes would go down in this budget.
Brick Board of Education will be going over the details of the budget during their April 27 meeting. A public hearing will be held before the members make a final approval and submit the budget to the state Department of Education.
Brick Superintendent Thomas Farrell has been a vocal critic of the state funding formula.