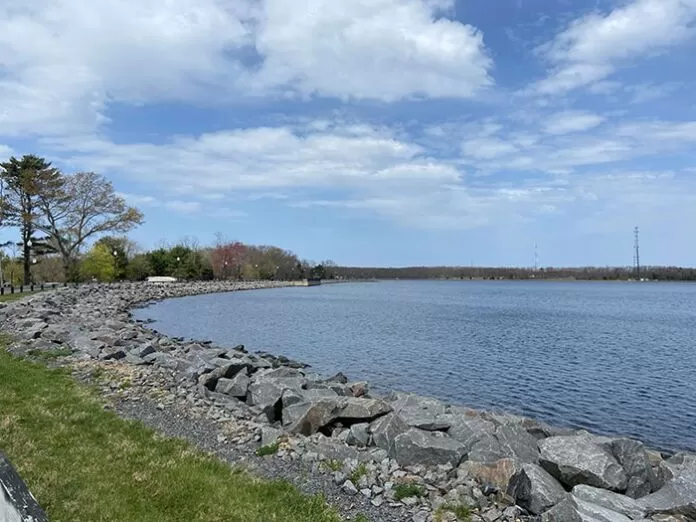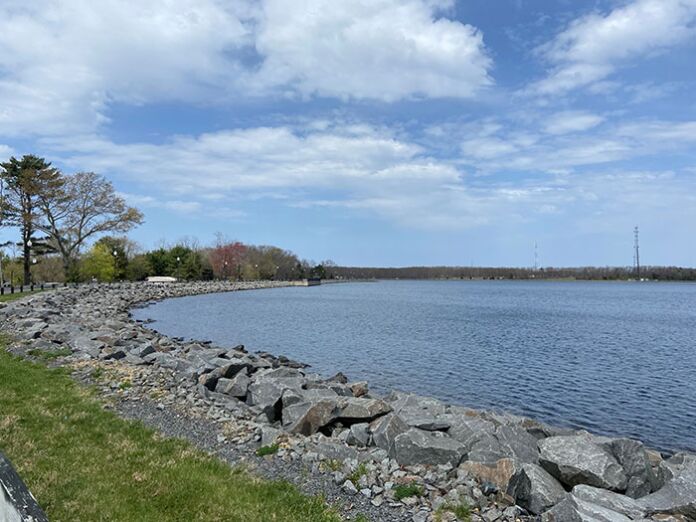 BRICK – As the flowers begin to bloom and temperatures reach into the mid 60s, Brick Township residents are enjoying some fresh air while getting their steps in at the Brick Reservoir.
The 120-acre site is located between Herbertsville and Sally Ike Roads and offers a 1.6-mile walking path surrounding the reservoir.
It's been one year since the reservoir reopened to guests after being closed due to the COVID-19 pandemic. While closed, residents eagerly waited for the path to reopen. During that time, Executive Director of the Brick Township Municipal Utilities Authority (BTMUA) Chris A. Theodos said the reservoir had closed to the public for safety and social distancing purposes. Additionally, the staff there could not control the sanitizing of common areas.
Now that winter has passed and snow isn't blocking the path, guests of all ages are loving the warmer weather to enjoy a leisurely stroll, jog or walk their dogs. There's even several benches and two gazebos to overlook the water and growing greenery.
This spring, it seemed the warmer weather held off for some time, and only really hit Ocean County within the past two weeks. Although flowers have bloomed their colorful petals, many of the trees at the reservoir have yet to sprout any leaves.
  The Brick Reservoir can be found in the northwest corner of the township, sharing a border with Wall Township. The reservoir supplies drinking water to Brick, the Ramtown section of Howell Township, Point Pleasant Beach, and supplements the water supply for Point Pleasant Borough and Lakewood.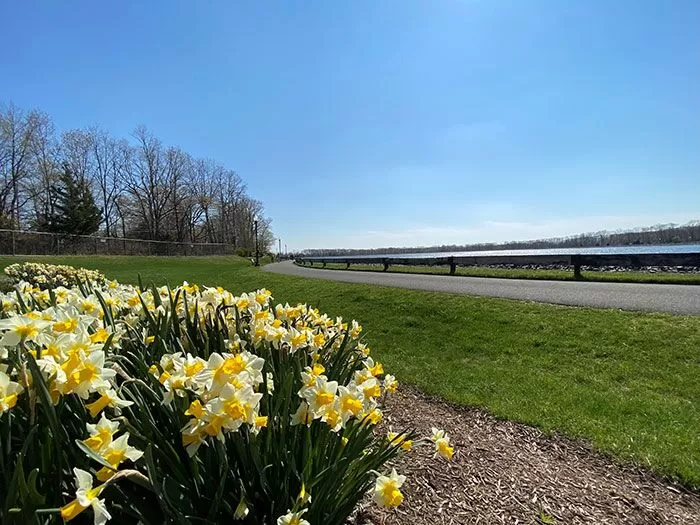 Before the reservoir was created, the area was home to an abandoned sand and gravel mining pit. Construction began in 1992 with the walking path around its perimeter being the final part of the project.
Not only can visitors use the walking path, but fishing is allowed in the reservoir which holds about one billion gallons of water and runs about 50 feet in depth at its deepest point.
With even warmer weather ahead, the Brick reservoir is free and open Wednesday through Sunday with its spring/summer hours from 6:30 a.m. to 8 p.m.