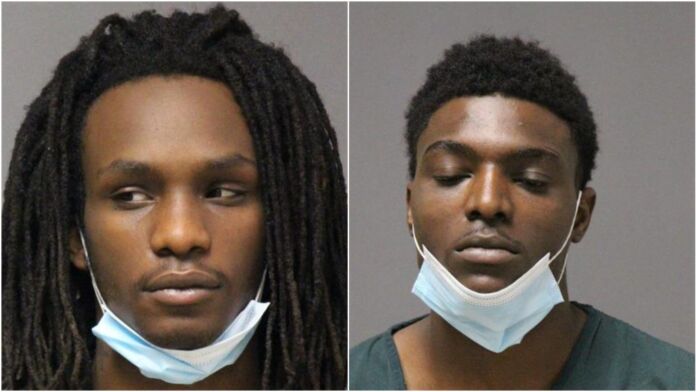 BRICK – Two armed burglary suspects were tracked down by police and arrested.
The burglary took place on 18th Avenue at around 1 p.m. on April 27. Witnesses gave police a description of their vehicle, which was spotted near the River Rock restaurant on Route 70. The suspects fled on foot from there, police said.
Jermaine Mayer Jr., 20, of Allentown, PA, was caught by Ptl. Christopher Newlund.
Marquis Pettise, 20, of Allentown, had circled back to the vehicle. Police said he got a gun from inside and threw it. He was later found on the Brielle Bridge and arrested by Ptl. Matthew Knehr. The gun, which was recovered at the scene, had a high capacity magazine.
Both men are facing charges Armed Burglary, Criminal Mischief, Possession of a Handgun, Possession of a Handgun for an Unlawful Purpose, Possession of High Capacity Magazine, Possession of Hollow Point Ammunition, and Obstruction.
Officials said that the victim of the burglary was specifically targeted by the suspects.
Det. Michael Bennett and Det. Ryan Talty are leading the investigation.
  Charges are merely accusations until proven in a court of law.