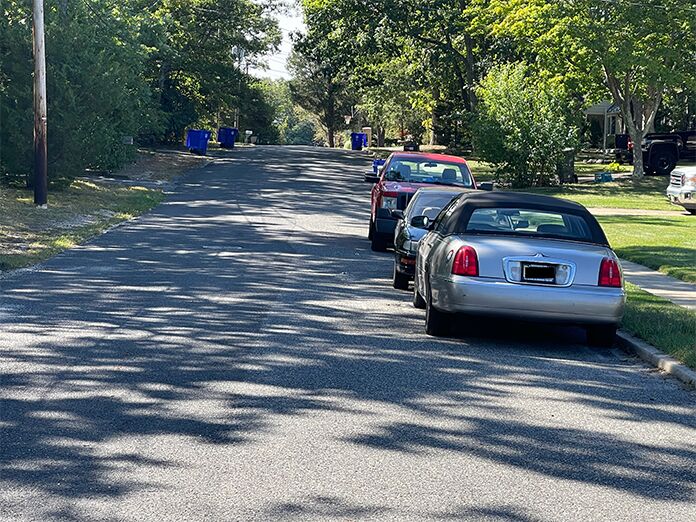 BRICK – A proposed ordinance that would have prohibited all street parking on Davos Road was amended before its final reading because a number of residents objected to the restriction.
Council President Vince Minischino said that in August a resident of Davos Road asked the governing body to do a study after an emergency vehicle couldn't make it past cars that were parked on both sides of the road.
"This wasn't done just randomly to pick on Davos Road," Minischino said.
Davos Road intersects Princeton Avenue at the location of Windward Tavern.
The Safety Committee made a recommendation that parking should be restricted altogether, the council president said, but the ordinance was amended after "there was a lot of public outcry."
The Safety Committee, which is comprised of the Police Department's Traffic Safety Unit and the Fire Bureau, went back out to reevaluate Davos Road at the council's request to address concerns raised about emergency vehicles access and the need for parking.
"Their evaluation suggests that one side of the street parking can work as opposed to a full non-parking restriction," Minischino said.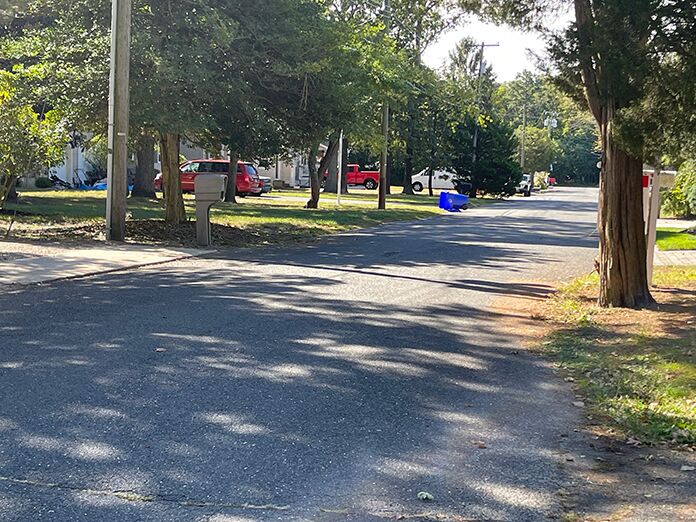 The right side of the road leading out of Davos Road is the side that can accommodate parking because it has curbs, he said.
"So that's different from what we said on the first reading, so we did decide, after the new evaluation, to have parking on one side of the street," he said. "Me, personally, I think it was a good decision."
The council members unanimously voted in favor of the amended parking restriction ordinance on its final reading.
Councilman Steps Down
In other news, Councilman Art Halloran has resigned, effective September 30. Halloran, who was not present at the council meeting, has served as a councilman since 2015. His term expires in December 2023.
Township attorney Scott Kenneally explained the process for replacing a council member's unexpired term.
A state law addresses vacancies in governing bodies, he said. Brick Township is a partisan form of government. Since Art Halloran is a Democrat, a committee of township Democrats had to submit three names to the council, who, regardless of their political party, must select from those three nominees to fill the vacancy.
After a nomination has been made, a majority of a quorum decides who will fill the unexpired term.
Councilwoman Heather deJong nominated Derrick Ambrosino, who she said has shown great leadership over the years. The vote for Ambrosino was anonymous.
The other two nominees were Maria Foster and Tom Curtis.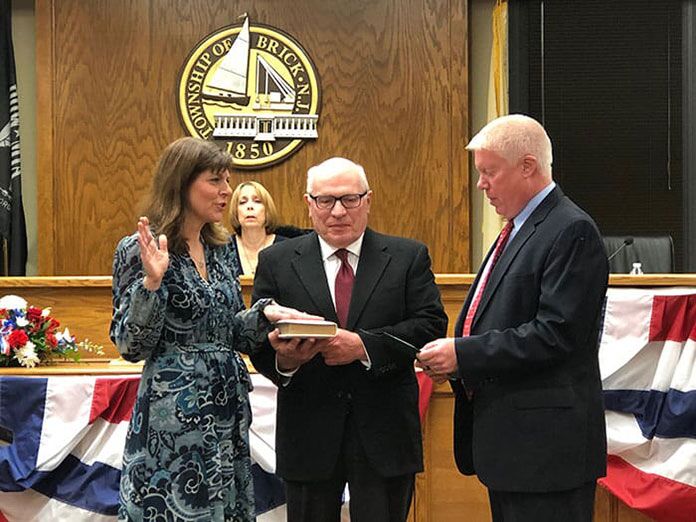 Mayor John G. Ducey called Art Halloran a great councilman.
"He always had perfect business acumen after all of his years working in New York…and total common sense," the mayor said. "He always led by example by being thorough in his research in the different issues he was involved with."
Halloran was always thorough and looked into things before making a decision, the mayor said.
"I'm going to miss him, for sure," Mayor Ducey said. "I wish him well and I hope he enjoys his full retirement at this stage of the game."
After the meeting, Halloran said it was a hard decision, but felt it was "time to back off" after experiencing some life changes, including the sudden loss of his wife two years ago. The couple was married for 52 years.
"I can't say enough about my colleagues on the council and the great administration," he said in a phone call. "I'm proud to be a resident of Brick and to have served under Mayor John Ducey."
Halloran said he took a couple of weeks off last year and felt guilty for missing some meetings.
"I kept in touch, but I felt it was time for me to retire," he said. "Life is short."