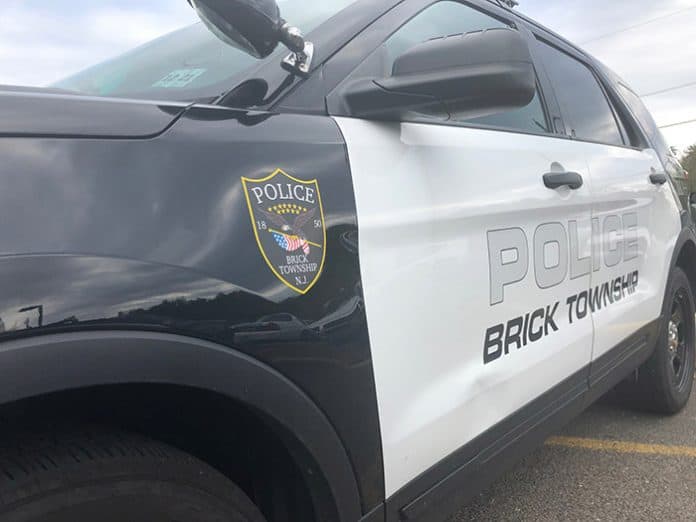 BRICK – The township Police Department released a statement on September 26 in response to a spate of burglaries and vehicle thefts that took place in the neighborhoods of Baywood, Shore Acres and Midstreams in mid- to late September.
Some of the incidents took place between the hours of 3 and 5 a.m. on Monday, September 25. A week earlier on September 18, suspects entered a home in Lake Riviera in the early morning hours where they stole personal items, including a key fob, before fleeing when the homeowner woke up.
Police warned residents not to approach the suspects as they should be considered armed and dangerous.
  During the September 26 Township Council meeting, Mayor Lisa Crate said in terms of recent events, "please know that our police department is working on these cases 24/7," but the details of their work could not be shared publicly.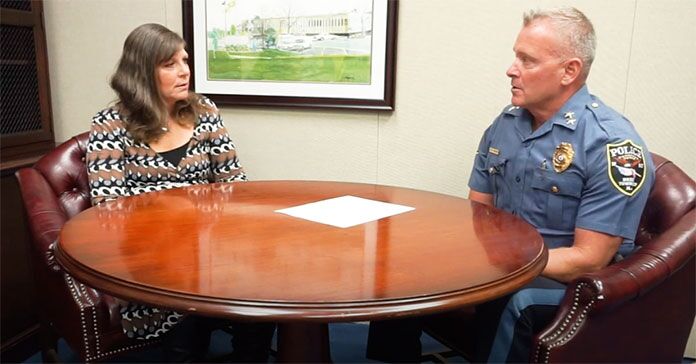 "They are professionals, and they are the experts in their field," she said. "Disclosing investigative strategies, what they are doing on patrol or anything else could easily backfire and impede their work."
She asked that residents "trust the men and women who are sworn to keep us safe."
Mayor Crate said that her priority as mayor is the safety and well-being of township residents, a goal that she shares with Police Chief David Forrester.
"Chief Forrester and I met today to ensure that Brick Township Police Department has everything they need, whether it be manpower, equipment, or support, to have everything they need to do what they do best, which is keeping people safe, investigating crimes and arresting people who break the law," she said.
She said that over the years, the township has invested millions of dollars in police equipment, tools, training and manpower, with the roster of police officers growing from 128 ten years ago to 146 today.
The mayor asked that residents partner with the police by being diligent, look out for your neighbors, and "if you see something out of the ordinary, say something – call the Brick Police."
  Another action residents can take is to join their local Neighborhood Watch or start one in your community. She said Community Policing Officers will come and speak to community groups to share safety tips and strategies.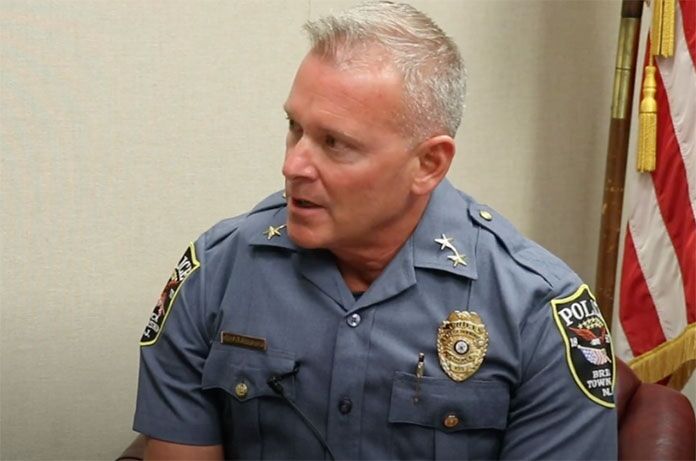 During a September 29 discussion with Police Chief Forrester during the mayor's "Crate Conversations" YouTube program, he said he welcomed the opportunity to speak with the public to let everyone know the department is "working tirelessly on these criminal acts committed against our citizens."
The Chief said his department is working with and sharing information with the NJ State Police Task Auto Force, county and federal agencies and other local police departments to aid in the investigations, which are mostly property crimes.
Chief Forrester gave advice on how residents could protect themselves and lessen their chances of becoming a victim, such as keeping doors and windows locked in their homes and cars; removing keys/fobs, valuables and garage door openers from vehicles; making sure home security systems are armed and operational; keeping your home well-lit, and calling the police if you see or hear anything suspicious.
  "These [stolen] vehicles are being used for more violent crimes in other areas throughout the state," he said. "They're doing armed robberies; they're doing gas station hold-ups, shootings."

The police chief said that some of the vehicles – many of which are high end – get sold, some get chopped up, and some get sent overseas.
"You're our eyes and ears – if you see something, say something," he said. "We're all in this together."
The direct number for the Brick Police Department Investigations Bureau is 732 262-1120.
Editor's Note: The Brick Police tends to be more transparent than other departments in terms of reporting crimes, which might lead to a false belief that there is more crime in that town than in others.