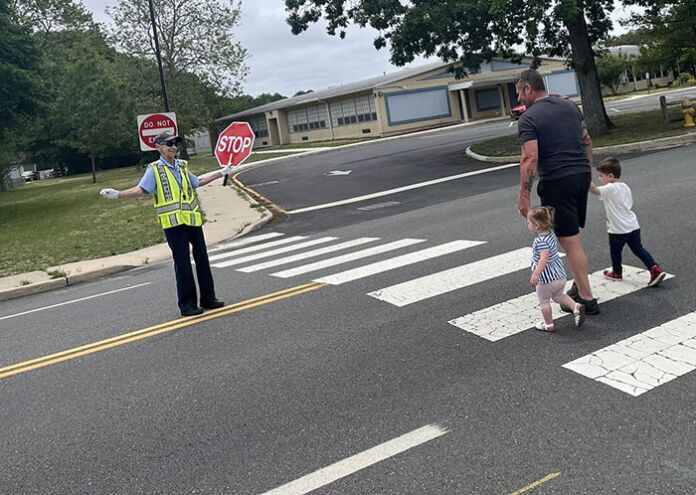 BRICK – This school year, Brick resident Joan Cadamatre will be waving kids on outside Midstreams Elementary School. But not at her usual post.
In June, the school community said farewell to their longtime crossing guard Joan, who had been employed for 28 years.
Joan, 82, became a crossing guard after working in the pharmaceutical industry for five years. She said after her daughter had a baby, she left her job and applied to be a crossing guard.
"I was a crossing guard in North Bergen for 13 years. It was always something I liked. I loved working with kids," Joan said. "I applied for Brick to try and get a position and sure enough I got the job and I was very happy about it. I loved my job."
For 25 years, she was posted outside of Midstreams Elementary School where she helped students every day, no matter the weather.
"I was there for 25 years. I went to weddings, showers, graduations, of all the kids I crossed over the years," Joan said. "I never had a problem. The kids were great. The mothers and fathers were great."
  "Everyone told me, 'We love you. We're going to miss you.' It's very hard for me because I'm so used to walking with the children. But now that I'm 82 years old, it was time to go and let someone new take over," she added.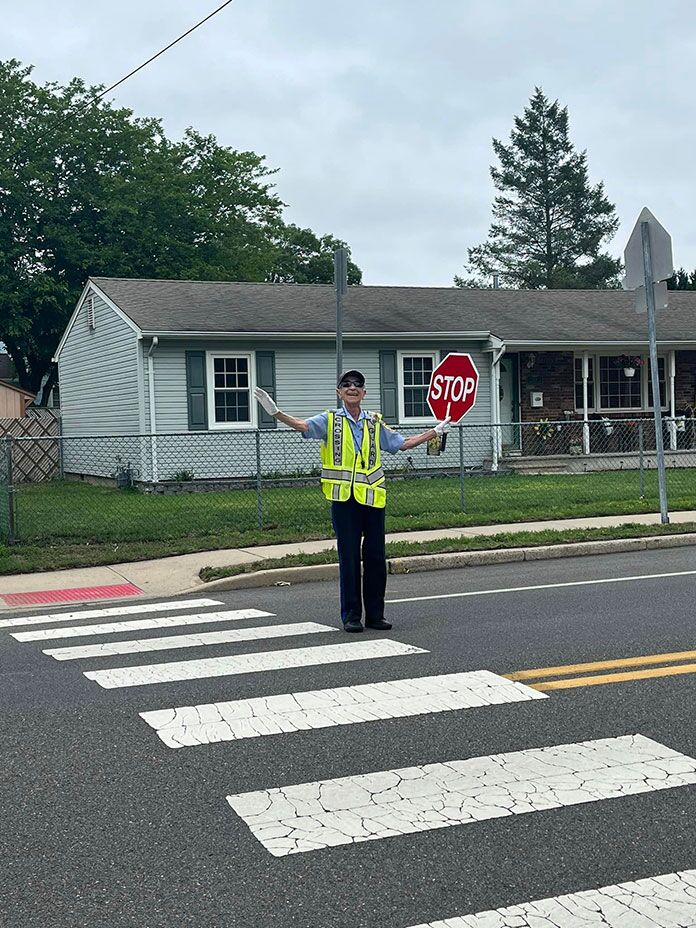 Luckily, there were never any accidents on Joan's watch. But she recalled a time where a kid ran out in the middle of the street and almost got injured.
  "I can remember this one kid, I was in the middle of the street. I had stopped the traffic and was about to help the kids cross the street. I had thought the one car stopped, but a kid started to run across the street. I grabbed him and pushed him back on the sidewalk," Joan said. "His mother was so appreciative and she brought me flowers. I thought that was so nice of her, but I was just doing my job. That's what you're there to do, to protect the children."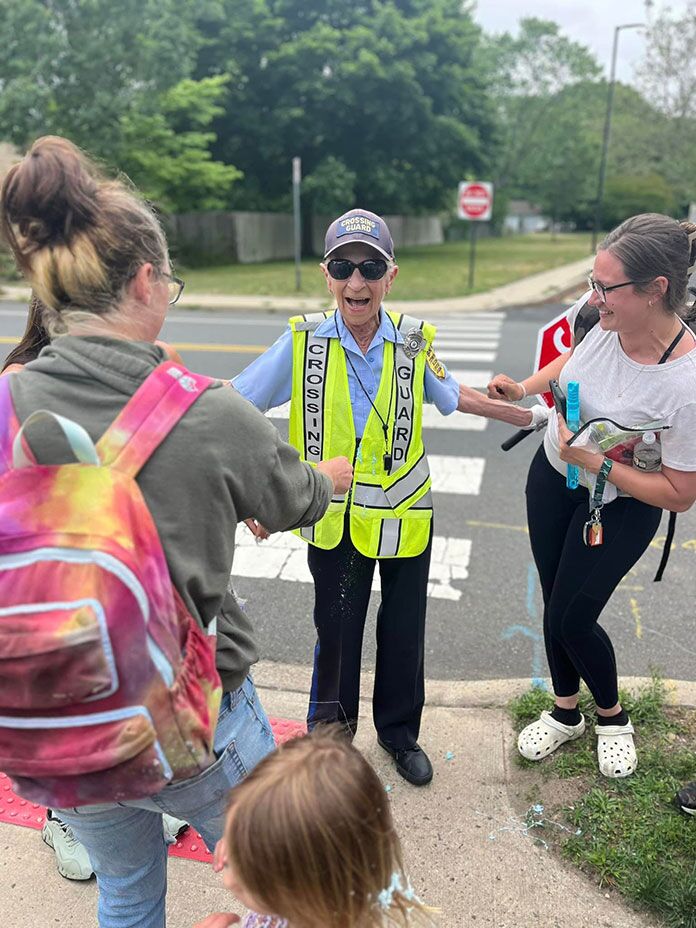 Joan said that she plans on stopping by the school come the new year to see all the kids she used to cross.
"I will stop over to see them come the new school year. I love to be friendly with them… a lot of the moms added me on Facebook, that way I can see pictures of all their kids as they grow up," she said. "It's terrible that I'm retiring because I'm going to miss my kids that I see every day."
  "My daughter passed away in May and that was a tough time for me. I only took off seven days and then I came back to work. I had to go back to work to see the kids. They're my life. I love my kids and I still will," she added.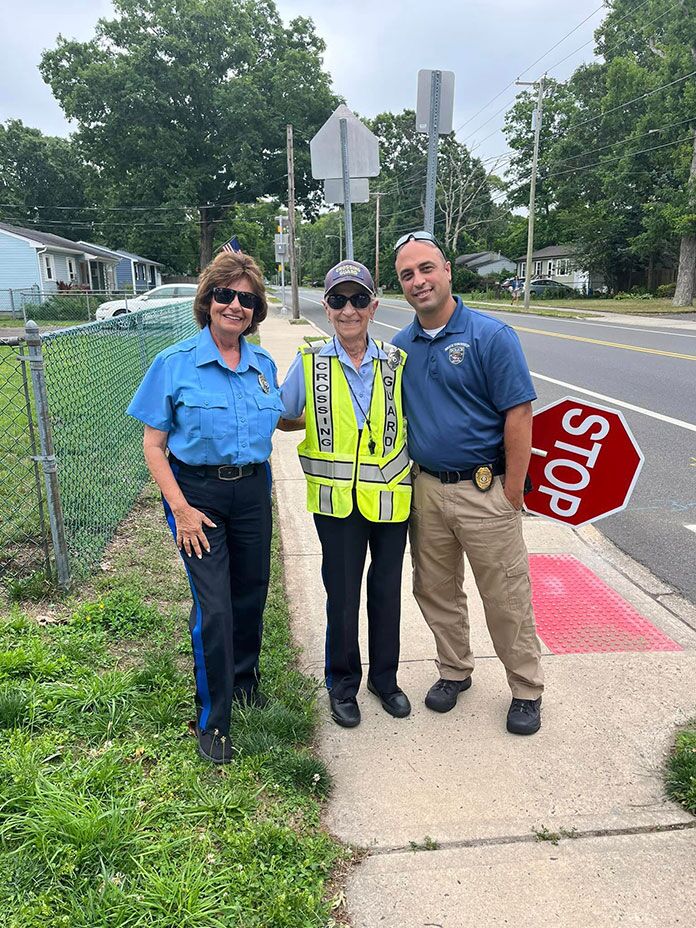 On her last day as a crossing guard, she was joined by her son and her two great grandchildren to celebrate the bittersweet occasion.
"After everyone left, busses and all gone, I crossed my two little ones," she said. "That was the last time I crossed any kid… I'm going to really miss it."