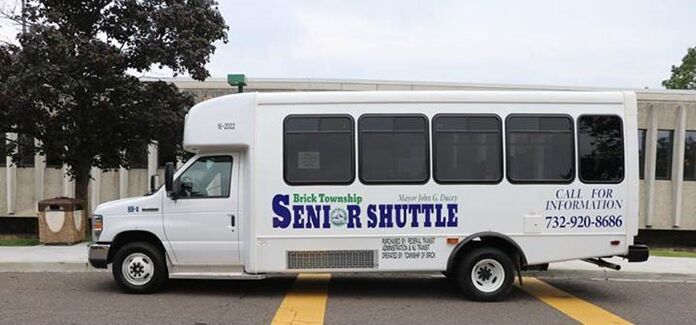 BRICK – Mayor John G. Ducey and the Township Council recently announced the acquisition of $250,000 in federal funding which will launch a dialysis transportation service for seniors.
The funding is included in the 2023 government funding bills that were recently passed by Congress.
"We are grateful to Senator Corey Booker and Congressman Andy Kim for their securing this vitally important funding for a dialysis transportation service," Mayor Ducey said. "The Senator's and Congressman's dedication to their constituents and ensuring that the needs of our citizens are met is truly appreciated. Thank you, Senator Booker and Congressman Kim."
The concept of the project is to serve older residents by providing round-trip transportation for seniors in need of dialysis. After the funding is approved, the township plans on purchasing two new senior shuttles specifically for this program. They will then hire drivers and medical assistants for the buses, where assistants will help patients with mobility issues such as getting on and off the shuttles.
At this time, the current Senior Shuttle Program cannot accommodate dialysis patients since dialysis appointments need special scheduling.
"With nearly a quarter of Brick's residents aged 60 and over, the need for services is significant. Many of these residents need dialysis treatments to maintain their health but lack the ability to travel to appointments on their own," Director of Brick Township Senior Services Zulma Soto said. "This dialysis transportation service will allow those residents to receive their life-sustaining treatments."
"We have one of the best senior services programs in New Jersey," Council President Heather deJong said. "Our Senior Services office provides important services and enriching programs that help our older residents live active, fulfilling lives. Their services are available to anyone over the age of 60 as well as caregivers. We encourage anyone who would like to learn more about Senior Services and what they offer to contact them."
The dialysis transportation program will be administered by the Brick Township Senior Services office, with the program expecting to kick off sometime this year.
The Brick Senior Shuttle first began in 2019, providing free transportation to the Senior Center, shopping areas and more to residents ages 60 and over. For this program, the Township was able to acquire two wheelchair-accessible buses, one being acquired through a grant and the other purchased by the Township.
Anyone wishing to utilize the Senior Shuttle should call Senior Services at 732-920-8686 at least two days in advance of an appointment. Seating is limited and will be filled on a first-come, first-served basis.
"Congressman Kim has done an exemplary job representing the 3rd Congressional District which included Brick Township. I thank him for all he has done for our residents, particularly our senior citizens and veterans, over the past four years," Mayor Ducey said.
New Jersey was redistricted and now Brick is in the 4th Congressional District of Chris Smith.