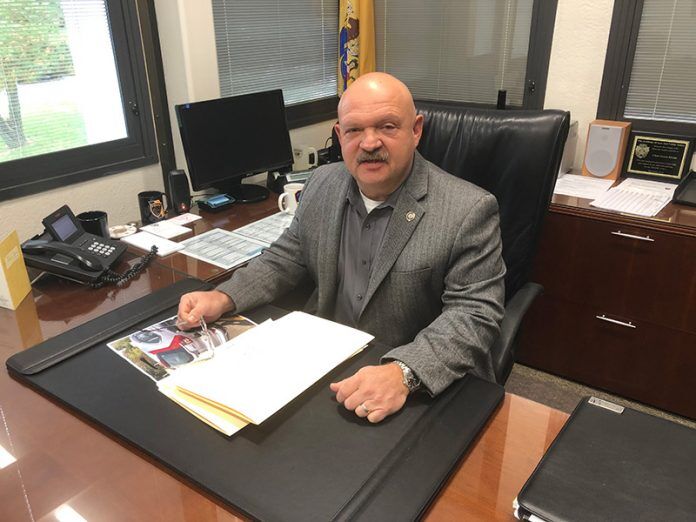 BRICK – After more than 36 years of service at the Brick Township Police Department, Police Chief James Riccio announced that he is officially retiring on January 31.
Chief Riccio joined the Brick Township Police Department in August 1986. Throughout the years, he has served several roles in the department such as being a member of the Selective Enforcement Team (SET), Ocean County Narcotics Strike Force, Drug Enforcement Unit, and Internal Affairs Division.
In 2004 he was placed on special assignment with the Ocean County Prosecutors Office and one year later, he was added on special assignment with the FBI covering official corruption throughout New Jersey.
"James Riccio has had a distinguished career during which he has served in virtually every role in the department. His professionalism, expertise and dedication to being the best law enforcement professional he could be helped him climb the ranks to the position of Deputy Chief in May 2011 and ultimately led to his being appointed Brick Township's third Chief of Police in December 2015," Mayor John Ducey said.
  While serving as Deputy Chief, Riccio was responsible for the Patrol Division, SERT Team, Marine Unit, SET Team, Motorcycle Unit, Honor Guard and the K-9 Unit.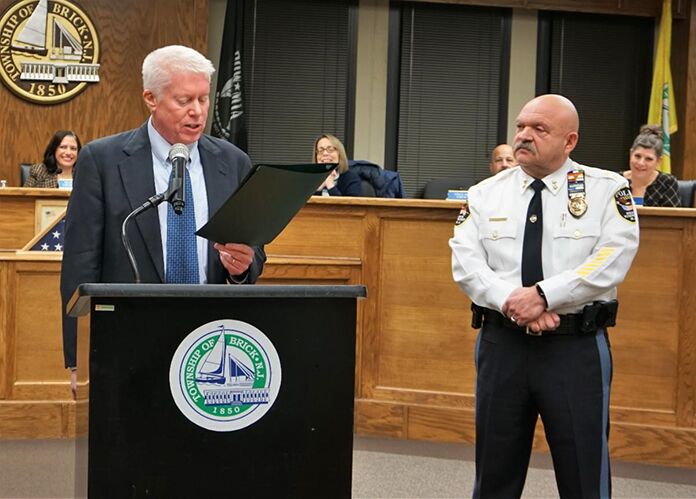 During this time, the department received accreditation status for the first time in 2012 by the New Jersey Chiefs of Police Association and has been renewed each assessment period since.
Within his seven years as Chief, he led many initiatives in order to provide a safer community. This includes the Blue HOPE program, the creation of dedicated patrol districts, the creation of the Neighborhood Watch Program as well as efforts to help keep local schools safe.
In addition, Chief Riccio guided the Brick Township Police Department through challenges brought on by the COVID-19 pandemic.
Today, the department consists of over 240 employees which includes 146 sworn officers and 120 unsworn and civilian employees who work together to serve the residents of Brick.
At the January 24 Council meeting, Mayor Ducey along with members of the Township Council honored Chief Riccio for his commitment and dedication to serve the community. Chief Riccio was honored with a proclamation, naming January 31, 2023 as Chief James Riccio Day in Brick Township.