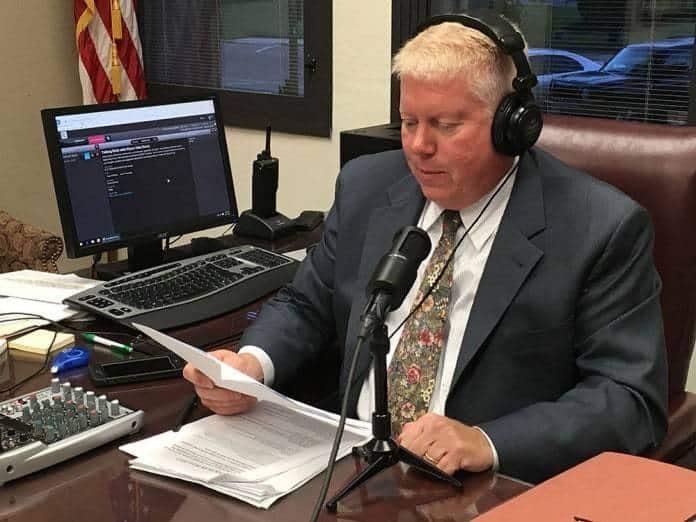 BRICK – Brick Township Mayor John Ducey has confirmed that he has been nominated by Governor Phil Murphy to serve as a Superior Court judge.
"I am very excited to be nominated by the Governor for the position of Superior Court Judge. I am humbled and honored to be considered for such an important position," Ducey told Jersey Shore Online.
Ducey was one of several listed as judicial nominees after Governor Murphy filed a notice of intention on January 30.
If Ducey's nomination is approved by the legislative panel, he would serve as a Superior Court judge and would be assigned to a county vicinage. At this time, it has not been confirmed whether that vicinage would be Ocean County or another location in the state.
"The Senate has to confirm the nomination for it to become an appointment. There is the Senatorial courtesy stage and then the Senate Judiciary Committee performs a background check and conducts interviews. I then would have to testify before the Judiciary Committee and if everything goes well the entirety of the Senate would vote on the motion to confirm," Ducey explained.
Ducey is a solo practitioner with a legal office on Herbertsville Road. He first took the oath of office in January 2014 and was reelected as Mayor of Brick Township in November 2017 as well as in 2021 for a four-year term.
According to his official biography on the Township's website, Ducey attended Barry University for a degree in political science. He then went on to received his Juris Doctorate from the University of Miami School of Law.
He began his legal career as a law clerk for The Honorable James D. Clyne in the Ocean County Superior Court. Additionally, he spent eight years with the Brick law firm of Mauro, Barry and Prindiville, before beginning his solo practice.
Ducey was a past president of the Ocean County Bar Association, and held the positions of Vice-President, Secretary, Treasurer and Board of Trustee member. He is a former member of the New Jersey State Bar Association. He also served as a volunteer certified mediator for the Supreme Court of New Jersey Ethics Committee and currently serves on the Office of Attorney Fee Arbitration Committee.
If Ducey is appointed the position, the Township council would need to temporarily fill the vacancy by nomination.
"If I am lucky enough to make it through this process I would have to resign as mayor when I am appointed. There is no timeline for all of the above steps to occur I am just hopeful they all do occur," Ducey said.