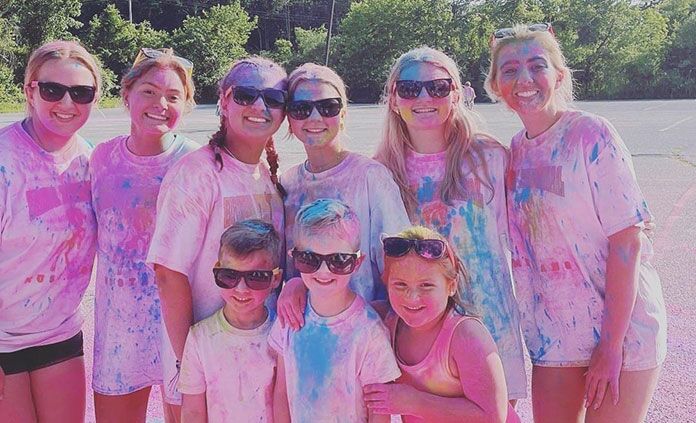 BRICK – The Brick Township Schools community came together for a colorful event that raises scholarship money in honor of a late teacher.
This year marks the third year that Brick Memorial High School Student Government Association held their annual Color Run.
Approximately 150 students, staff, and other members of the community made a colorful mess throwing different shades of powder in the air, while running through in full white attire.
"I am ridiculously proud of both the students and the staff who came out. I know that participating in a Color Run may not be everybody's cup of tea, because you do get a lot of color head to toe; you are covered in color," Student Government Association Advisor Barbara Stansbury said.
This impactful event raises scholarship money in memory of mathematics teacher Allison Grasso, who passed away in late 2021 as a result of complications from a brain aneurysm.
"Allison was a teacher at our school for 17 years. She was a mother, wife, grandmother, animal lover, and friend before passing away late in 2021," Stansbury said.
  "Allison loved to have a good time, always had insane amounts of energy, and only felt a job was well-done when one got their hands dirty. It makes total sense that the event to honor her was this Color Run," she added.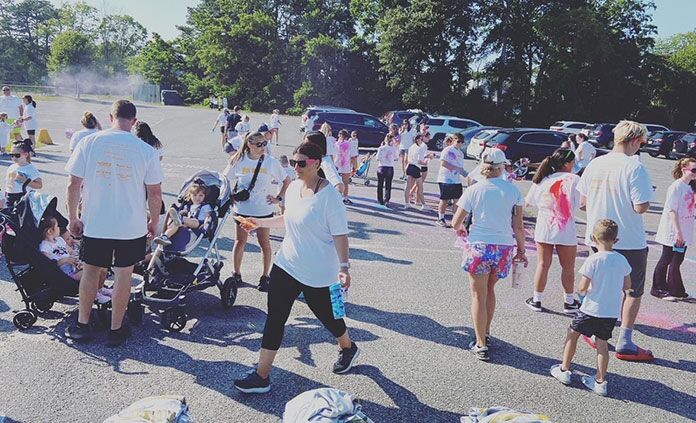 This year's Color Run raised over $2,400, which will be used to award scholarships to five deserving seniors who are pursuing vocational school.
"Allison had an amazing heart and spirit, often providing her students with basic necessities including food, clothing, and free dental care. As a dental hygienist, she also believed very strongly in students attending vocational schools and community colleges along their journeys to fulfill their dreams," Stansbury said.
Stansbury explained why this event is so important to many people in the school community as well as her personal connection to Allison Grasso.
"Allison and I went to college together. She retuned back to school after she was done raising her two boys. We both were at the same school for our student teaching and ironically, we were both interviewed and hired on the same day to work at Brick Memorial. We've been very close friends," she said.
"I knew so many people had such strong feelings since her passing was so sudden. For her, this is the least I can do and let her family know that despite the fact that she's no longer physically with us, we're not going to forget her," Stansbury added.