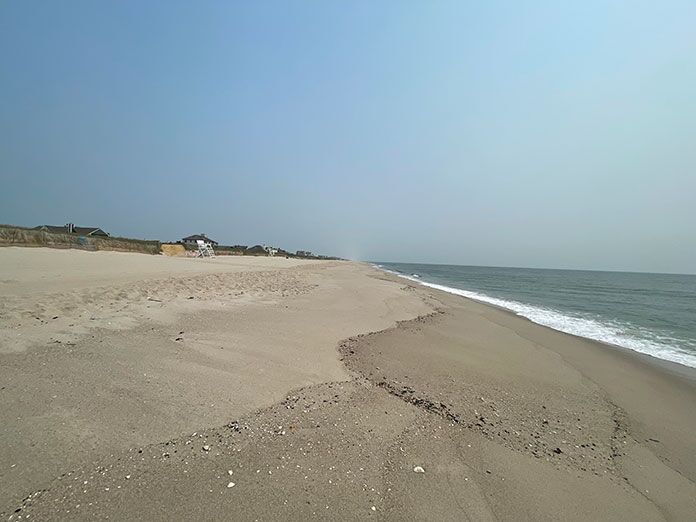 BRICK – Township beaches have been up and fully running now as a result of efforts that began on May 1 when long-time beach captain Donovan Brown and five lifeguards began an initial cleanup.
"From Labor Day until May 1, the beaches really are not touched that much," said Director of Recreation Dan Santaniello from his office last week. "There is a lot of prep work – for example, there are a lot of beach buggy tracks, so we have to go out with machines and level all that out."
May 20 and 21 were certification days when all 67 lifeguards came in and completed 21 hours of advanced first aid training led by paid township EMT staff, who work hand-in-hand with the beach staff all summer long.
There was a lot of lifeguard attrition since many of the older guards graduated from college and are working internships, Santaniello said.
28 of the lifeguards are new this year and were hired from a pool of 35 who had tried out for the job. All but two are high school students in town. Last year only eight tried out from which six were hired.
Santaniello attributes the high turn out of lifeguard applicants to the senior beach staff, who are all Brick high school teachers and swim coaches, who were able to recruit from the student body. They include Robbie Brown, Angelina Graham and John Prado.
Lifeguard pay starts at $16 an hour, which is the standard at the Jersey Shore, he said.
Some areas of township beaches are in need of replenishment, Santaniello said. Brick Beach 3, south to 6th Avenue is much narrower than Brick Beach 3, north to Curtis Point, which is about three times wider.
"The water is actually scouring the dunes now in that narrow area," he said. "When we get these astronomical full moon high tides – if it was a beautiful Saturday, I don't know where we'd put all the people."
The new dunes were built where the old beach was about 10 years ago, Santaniello said. "I think this is going to be a battle for a while until the Army Corps of Engineers can figure out why those areas are eroding so fast."
Planned beach replenishment has been pushed back from last spring to last fall and now until fall of this year. The federal government will fund most of the work, with local municipalities on the hook for a smaller portion.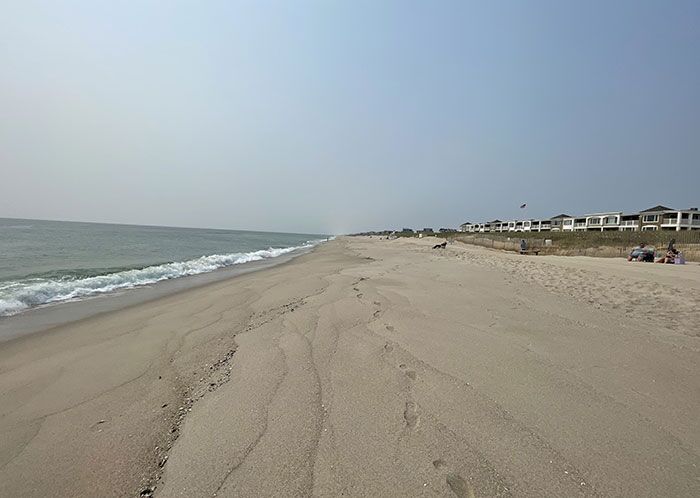 In January of this year, the Ocean County Commissioners announced the county would fund the entire cost of the local share for each municipality.
"Toms River needs some replenishment, Mantoloking has a few spots, Lavallette, Seaside…they're all in the same position as us," Santaniello said.
Beach badge sales so far are about double what they were last year at this time: 6,836 season badges have been sold, 2,642 regular parking passes have been sold and 1,303 senior parking passes, also double the numbers over last year.
Santaniello said many purchased beach badges before May 15 when beach badges cost $30. After May 15 they went up to $45. Over 600 season badges were sold on May 14 alone, he said.
The township beaches have three jet skis and four all-terrain vehicles. The department also purchased a new tractor for beach raking, which is done every morning.
Brick beaches are now open full-time, seven days a week from 9:30 a.m. until 5:30 p.m. until Labor Day.