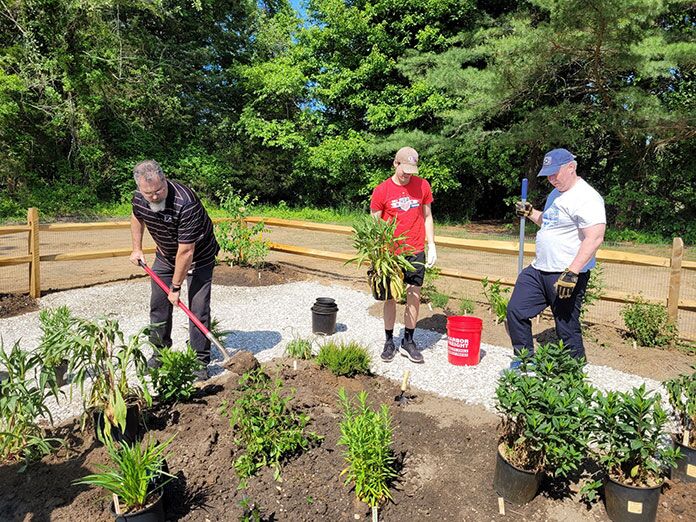 BRICK – A year in the making, Brick Township has officially unveiled their first pollinator garden featuring 100 different kinds of plants.
Located at the Robert Anstett Cultural Arts Center at the Havens Homestead Farm, the goal of the garden is to encourage all the pollinating species to visit the area.
"Vin Palmier from the Environmental Commission wrote a grant to the New Jersey Association of Environmental Commissions to get funding to start the pollinator garden and we were awarded $2,000," Township Planner Tara Paxton said. "We also had some Green Acers Funding that we utilized to supplement that and we purchased over 100 different kinds of perennials that bloom and flower at all different times for bees, butterflies, and birds in the garden."
  Paxton explained how municipal staff along with the Master Gardeners of Ocean County, the Brick Garden Club and the Environmental Commission helped plan out schematics and fill the beds.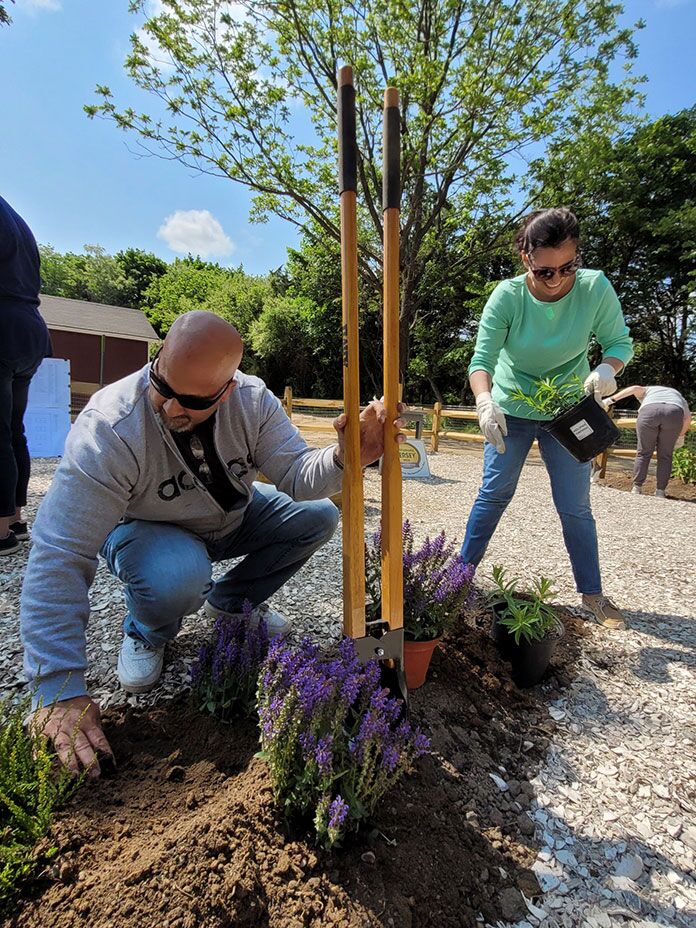 "Our Parks Department had been amazing in helping us build the actual garden itself. My staff has also been amazing. It's become our little passion project," Paxton said. "We worked with Planning Board Member, Environmental Commissioner Jo Anne Lambusta, she's a master gardener. She helped us with the planting list. Myself and Vin Palmier came up with the planting list based on Jersey gardens and our zones and native pollinator species. Ed Peters, GIS Technician, did the mapping. We searched mature sizes of the plants and he created a plan for the spacing and the placement."
Designs consist of clam shells used to make walkways to keep down weeds naturally. Planting beds were built by local Boy Scouts and are used to house some herbs. The area is also fenced in so deer don't come along and eat the plants.
  At the end of May, volunteers were joined by Mayor Lisa Crate, Council President Heather deJong and Councilman Vince Minichino to assist with planting these pollinators. They also collaborated with members of the Brick Garden Club, Environmental Commission, and the Sustainable Brick Green Team.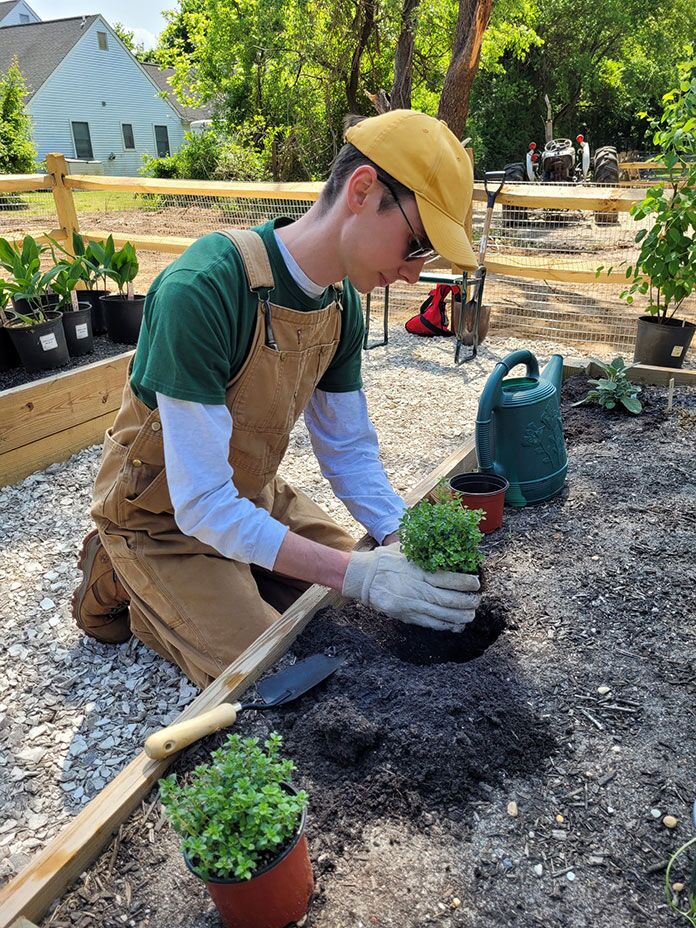 The garden will serve as a model for future pollinator pathways and is located alongside the Michael P. Fowler Community Garden.
  "I think the garden will be a positive impact because it's an addition to a park that is really frequented by people who love to be outdoors. There's a lot of people who go there to walk the trail, to walk their dogs. We also have the community garden, where people grow vegetables," Paxton said. "I think it's going to be a wonderful amenity to enhance people's experience at one of our nice park facilities, which is natural, still left in its natural state as a farm. It will only enhance the Township by having this amenity to enjoy."