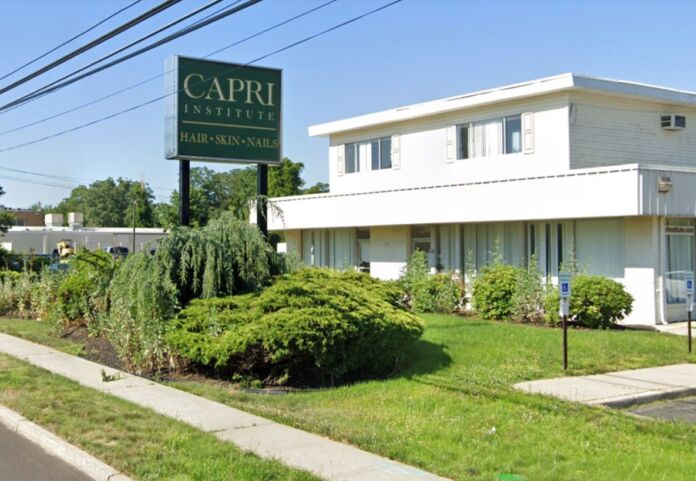 BRICK – A school for hairstyling with a campus in Brick is being sued by the state of New Jersey for abruptly closing in December of 2021, giving less than 48 hours notice to students.
The state is also seeking to suspend the school's licenses to operate in New Jersey, Acting Attorney General Matthew J. Platkin said.
The Capri Institute of Hair Design has roughly 250 students between Brick, Paramus, Clifton, and Kenilworth, officers said.
A Division of Consumer Affairs investigation found that the school didn't respond to students after the closure and refused to provide students with official transcripts or refunds, making it virtually impossible to transfer to another school.
Capri said it would reopen in 30 days, but it was 45 days before they began reopening in a staggered way. The Brick location never reopened. The suit alleges that without the full educational resources available, it did not fulfill requirements for operating a beauty school in New Jersey.
"Students who pursue career education in order to improve their job prospects or to obtain a professional license have every right to expect a return on their financial investments," said Acting Attorney General Platkin. "When for-profit schools fail to deliver on their promise to provide students with the education and training to build successful careers in their chosen professions, we will hold them accountable."
"Capri's students paid thousands of dollars in tuition – or incurred thousands of dollars in student loan debt – in an effort to obtain a professional cosmetology and hairstyling license to improve their quality of life. As a result of the school's alleged unlawful conduct, that dream has been put on hold – perhaps permanently," said Cari Fais, Acting Director of the Division of Consumer Affairs.
The lawsuit, filed in Superior Court in Union County, alleges Capri and its associated entities violated the Consumer Fraud Act and advertising regulations by:
failing to provide books and supplies that were part of the tuition
failing to provide prior written notice of closure
failing to provide refunds or transcripts
failing to maintain phone lines or responding to questions
failing to provide timely and accurate records to the state
failing to maintain the Brick and Kenilworth campuses
failing to refund
misrepresenting their operating status to the public
failing to meet curriculum requirements at the campuses that did reopen
stating that federal tuition assistance was available on its website after it lost its funding
failing to tell students before they returned to Capri that they would have to pay out of pocket because they lost their funding
advertising that classes would start on January 11 when all four campuses were still closed on that date.
The state is seeking restitution on behalf of students, legal fees, and is seeking to impose the maximum statutory civil penalties. It also wants to terminate Capri's business registration and to personally find owner Lorelei K. Muenster responsible for Capri's violations.