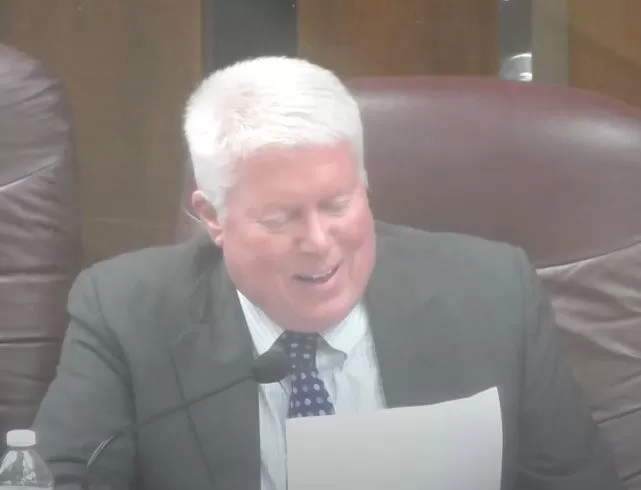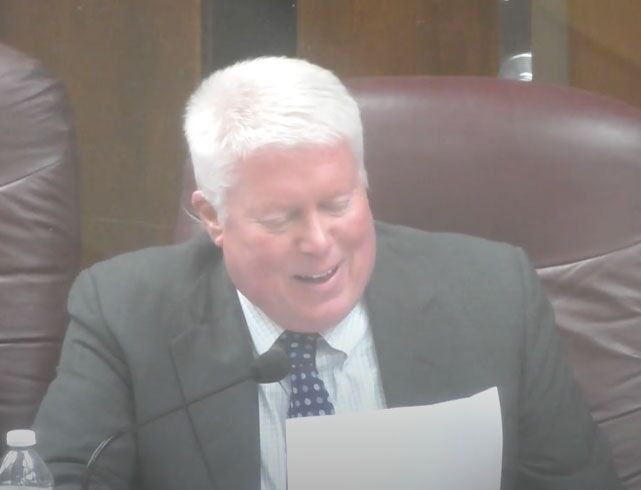 BRICK – A lightning warning alert system for lifeguard safety. Fencing for the entire 1.-mile beachfront to help with beach renourishment. The replacement of a 10-year-old ambulance. Electric charging stations at the Drum Point Sports Complex and Windward Beach. Two electric vehicles to be used by Parks Security. $500,000 for the renovation of Mallard Point Park.
These are some of the highlights of the township's 2022 $10 million capital budget, funded by bond ordinances ranging from five to fifteen years, depending on their useful life.
"I've always promised an $8.5 million [capital budget], but then we have this sunny day flooding problem, so now $1.5 million will be set aside for flood mitigation in town," said Mayor John G. Ducey during a recent Township Council meeting.
Sunny day flooding is so-named for when skies are clear, there is no rain, but water still comes up from the storm drains in some of the township's waterfront communities. The problem is even worse when there is a high tide or a full moon and the streets become inundated with water.
A Special Operations Garage for the Police Department is included in the capital budget, and the governing body awarded the $1,057,881 contract to Gavin General Contracting of Lakewood.
The 7,240 square-foot, pole barn-style building will be constructed behind Town Hall/police headquarters and will be used to protect various police vehicles.
  Also, the complete rehabilitation of the skating area at the Emma Havens/Drum Point Sports Complex is part of the spending plan. "We are going to make it an awesome place for skateboards, for BMX bikes and scooters," the mayor said.

Other highlighted items include a wrestling mat for a new wrestling program called "Jersey Shore League," with clinics planned from August to October at the Civic Plaza.
The budget includes the re-installation of floating docks and jet ski ports at Traders Cove Marina, since the Army Corps of Engineers had ordered the township to remove them at one point, he said. The spending plan also includes the purchase of six new jet ski docks.
"They both bring in money," the mayor said. "It seems like they're very popular and there's usually a waiting list for those."
Also funded in the budget is the Public Works Master Site Plan, which includes a floor plan for an addition to the front of the existing building for administrative offices at the Department of Public Works building on Ridge Road.
Fleet maintenance will relocate and have drive-through bays, the sign shop will be relocated to a dust-free area, there will be a canopy for a truck-wash, and a second building will be constructed in the rear of the property to keep road crew equipment out of the elements, Mayor Ducey said.
New DPW trucks have been budgeted, including two side-arm garbage trucks and a 14-yard rear-load garbage truck. Some $204,000 will be used on radio upgrades that includes a GPS system for use during snow and weather events.
"Contractors will have a radio assigned to them, as well as a GPS, so we'll know exactly where those plows have gone and whether they've hit the roads they're supposed to," he said.
The budget includes Public Safety items such as fire suppressors, radio and communication units, firearms, dry suits, radar units, dispatch consoles and more.
A Traffic Light Generator Project would fund upgrades to 26 existing traffic light control boxes at the largest and busiest intersections. This would allow portable generators to be hooked up to the traffic lights in the event of a power outage, eliminating the need for manually directing the traffic, freeing up police resources, Mayor Ducey said.
Other budget highlights include new lighting for Bayside Park, tidal check valves for areas that need drainage control, various bulkheading projects, additional transportation for seniors, and various roadway improvements throughout the town.
The mayor was hopeful that some of the budgeted items, including the charging stations and electric vehicles, would be paid for by reimbursement grants.
The next council meeting will be on Tuesday, June 14 at 7 p.m.