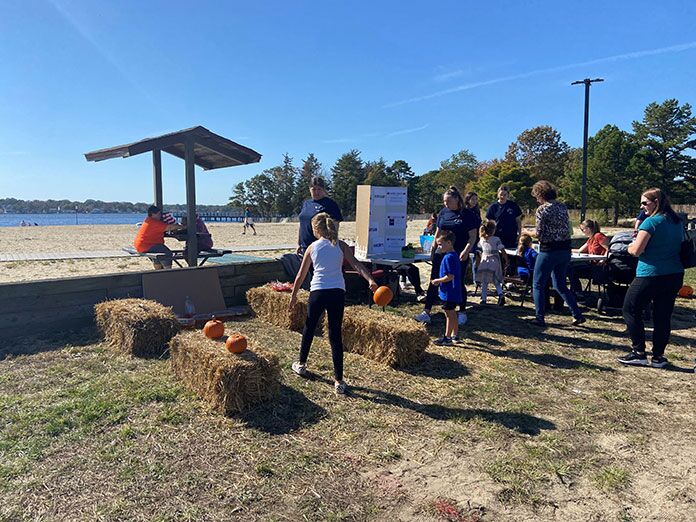 BRICK – Can you be-leaf it's already fall? Residents gathered at Windward Beach Park to enjoy all things pumpkin spice at the annual Brick Township Fallfest.
The family-friendly festival featured food trucks galore as well as township civic organizations who hosted their own games to raise money for their clubs.
The Brick Memorial High Art Club had a booth where guests can get their hand painted, while the Brick National Honor Society offered pumpkin bowling.
The Brick Township High School Coin Club presented a fun game of penny wars, and the Brick Township High School Politics and Society club had a can knockdown game.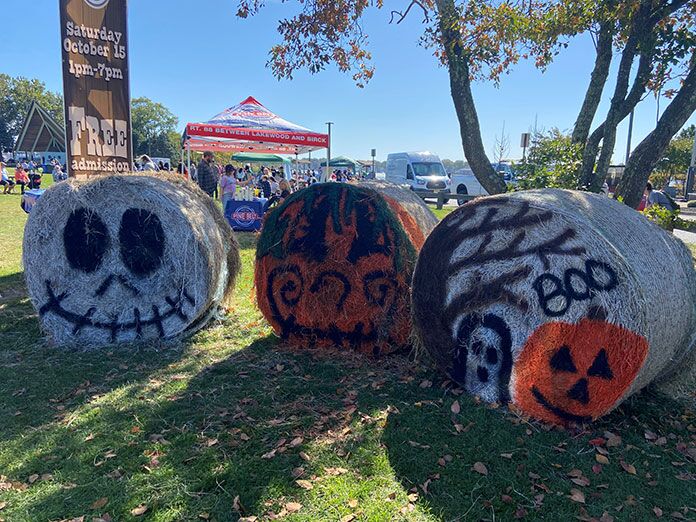 Also present was the Mayor's Student Advisory Committee, Brick Township High School Dance Team, Brick Township High School SGA, and Brick Township High School Class of 2025 who were selling raffle tickets and ran a ring toss game.
The autumn vibes were accompanied by the sunny weather with a crisp temperature of 65 degrees. In addition to the food trucks and organizations, the festival featured DJ music, a corn hole tournament, beer and wine garden, ball pits for kids, a hay maze and a firework show to end the night.
"This year's event was the biggest it's ever been," Director of Recreation Dan Santaniello said. "Last year was the biggest until this year. We had about 8,00 people come through to Windward Beach."
He explained how this year the festival had even more to offer, and had a new attraction that was most definitely popular with visitors.
"New to this year's event was the hatchet toss. One of the council members saw it and suggested that we get it for Fallfest, which was a home run as a lot of people enjoyed it," Santaniello said. "We had 20 food trucks this year compared to the 15 we had this year. We also had 13 civic organizations for the local high schools."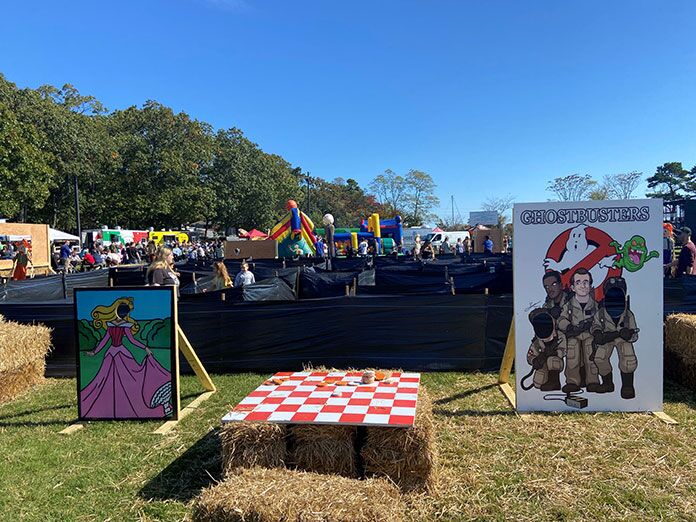 Santaniello said that plans are in the works for next year's Fallfest. Due the ongoing traffic the festival creates on Princeton Avenue, he said they are talking about providing shuttle buses for next year.
"If you haven't made it out to a Fallfest yet, you definitely need to experience it. We're always trying to add something new or change something," Santaniello said.