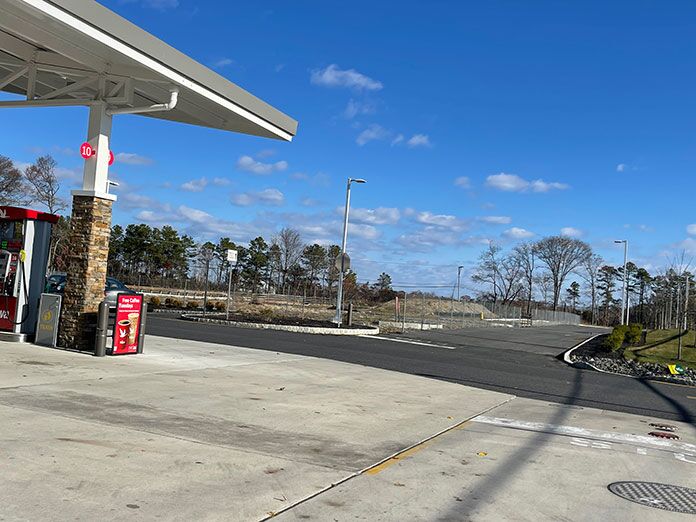 BRICK – Popeyes Louisiana Chicken is coming to town and will be located beside the Wawa at 1906 Route 88 where the Laurelton Mobile Home Park was once located.
During a special Board of Adjustment hearing on November 30, professionals for the applicant JSM @ Martin Blvd. LLC said they were amending their original application for the 2,340 square-foot fast food franchise where a 4,500 square-foot bank was previously approved. (JSM is Jack and Sheryl Morris who developed the Costco shopping center in Brick and are redeveloping half of the former Foodtown site on Route 70).
Director of Engineering for the developer Ron Aulenbach said the driveway for Popeyes would be right-in and right-out only with a raised concrete island, or "porkchop" to discourage left turns.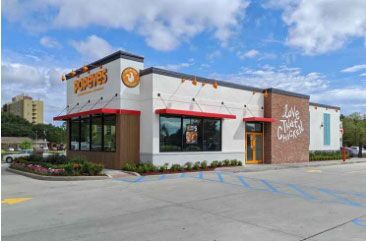 The adjacent Wawa driveway allows for right and left turns in and out of the parking lot, which has resulted in traffic jams and at least 12 accidents since they opened in November 2021, some of those resulting in injuries, said Township Planner Tara Paxton.
NJ Department of Transportation (NJDOT) reached out to the township to ask if they could ban left turns after getting numerous complaints about traffic from residents.
In April Mayor John G. Ducey said the township hopes to come to a new access agreement with the owner of Wawa.
The 60-seat Popeyes restaurant would have a one-way drive aisle that wraps around the back of the building. Aulenback said they would put up a fence if the speaker noise is too loud for the remaining mobile homes which are located in the back of the property. The closest home is 240 feet away from the speakers, he said.
The restaurant would be open from 10:30 a.m. until 11 p.m. seven days a week. A 40-foot Popeyes truck would make deliveries two to three times a week between 8 – 10 a.m., and trash would be collected two to three times a week between the hours of 7 – 10 a.m. so there is no conflict during business hours, Aulenback said.
Traffic engineer Matthew Seckler prepared a traffic impact study since there has been "a change in tenant" from a bank to a restaurant. Banks don't generate much traffic since many utilize mobile banking, he said.
Fast food franchises like Popeyes are "put in busy locations to draw in traffic from nearby roads." The traffic expert said he had conducted site visits to existing Popeyes to observe queuing at different times of day.
Seckler said he never saw more than four or five cars in a queue, and noted that 12 cars are able to line up at the proposed Popeyes.
"The site has been designed appropriately," he said. "Right turns in and right turns out will help to alleviate traffic back-ups." Full turns are permitted onto the side entrance onto Jack Martin Boulevard, he noted.
The applicant was asking for signage variance, including a proposed 64-square-foot monument sign when a township ordinance allows 50 square feet.
  Also, JSM asked for a variance for a required three-foot berm along Route 88 and proposed low plantings instead so the property is not obstructed to pass-by customers.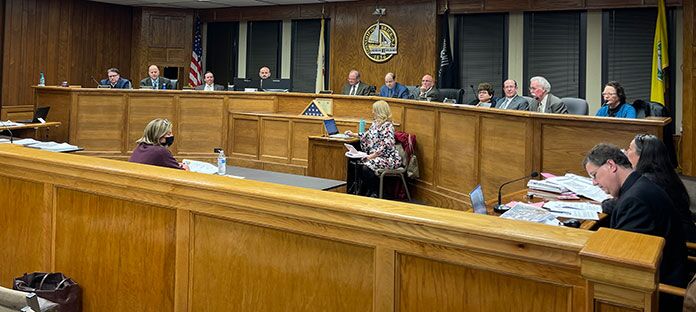 Board Engineer Brian Boccanfuso said the plantings would effectively function the same as berm by shielding headlight glare and "an unsightly portion of the parking lot."
During public comment, Van Zile Road resident Victoria Fabrycki said that traffic has gotten so bad in the area since the Wawa opened that nearby Laurelton Heights residents are "prisoners in their own homes…they can't get in and they can't get out," she said.
"Wawa is an epic fail…it's a dumpster fire," she said. "I'm begging you to think about this and not push it through," she said to the board members.
The application passed with a vote of 4-3 with board members Glenn Fuchs, Eileen Della Volle and Raymond Noonan voting against it. As a condition of approving the application, NJDOT must follow through with eliminating left turns at the Wawa driveway, they said.
Traffic is likely to increase in the area since a 3,000 square-foot restaurant and 4,000 feet of retail space has been approved for the site but has yet to be developed.