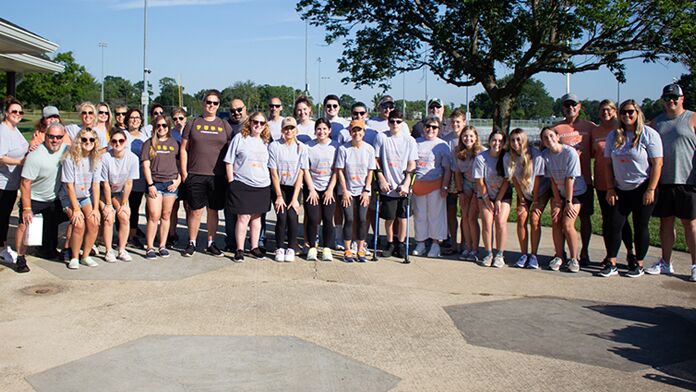 BRICK – Honoring the life of Brick resident Sean Culley, a nonprofit is raising funds advocating for mental health awareness and suicide prevention in to the community.
"Sean was unbelievably compassionate. He was always the person that if anyone needed something, they knew Sean would listen," Eileen Culley, Sean's mother, said. "After he passed, I've had people tell me stories where if someone was eating alone in the cafeteria, Sean would leave his friends to go eat with that person. One of his high school teachers told me how one time, the class had a group project and Sean saw someone working alone, so he left his group and worked with that kid.
"He never liked to see anyone alone or hurting. He always stepped up to be that person's friend," Eileen added.
The CulleyStrong Foundation was created in 2019 in honor of Sean, who took his own life that same year.
  "The foundation started in memory of Sean Culley, who was 19 years old at the time and was a freshman and the University of Kentucky. He was my son's best friend since they were about 4 years old," said Jim Clabby, one of the founders of the CulleyStrong Foundation. "Sean unfortunately died by suicide in January of 2019. That's how the CulleyStrong Foundation came to be. My wife, friends and Eileen and Stephen Culley, Sean's parents, all wanted to do something and bring awareness to mental health issues. Sean had dealt with some depression and that was ultimately what caused him to do what he did."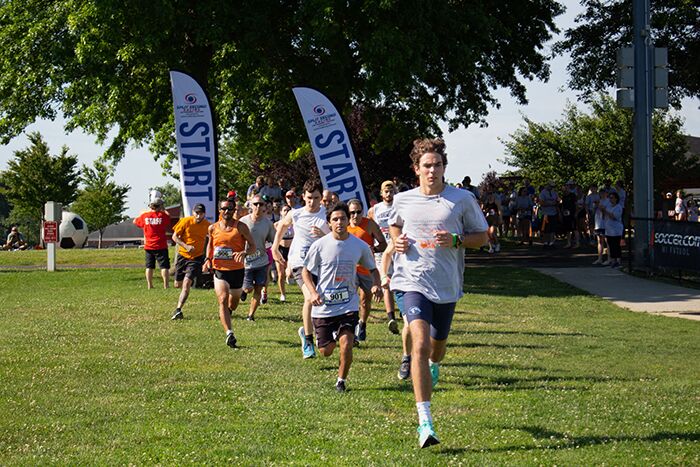 The CulleyStrong Foundation started fundraising with the goal to bring awareness to mental health and doing anything they could to start reducing the statistics of suicide. Especially among young people like Sean.
On June 25, they held their 2nd annual "You Are Not Alone" 5k Run & Walk at the Wall Township municipal complex athletic fields. About 300 people participated in the 5K run and walk, and the Foundation raised around $29,000.
"I was very humbled and touched by all the support throughout this event. This year we had multiple people who no one from our foundation knew. They were there to support the cause. So many people came to me and said 'you're doing great things,'" Eileen said.
Back in March, the CulleyStrong Foundation purchased two service dogs and provided them to local veterans in need. This was one of their many projects they do throughout the year and plan to continue on in future years.
  "It was really nice that Don and 'Sam,' the service dog we donated to Don back in March, came to the run to show his support," said Stephen Culley, Sean's father. "A woman from the Black Poster Project also came to share information at the event and show support."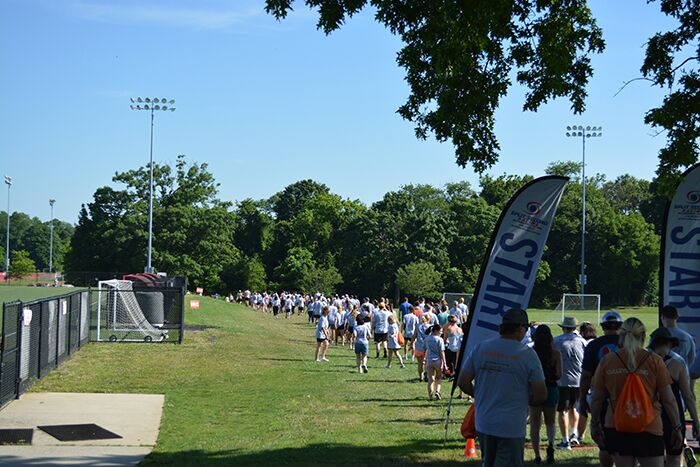 The Black Poster Project sets up somber displays, where each poster is a silent memorial to a person who lost their lives to addiction.
"We are very grateful, and we thank all of our sponsors, our donors, and everyone that came out to support such a great cause. The funds that were raised will allow us to continue to directly support our immediate community here in Monmouth and Ocean counties by carrying on our mission to support suicide prevention, bringing much needed awareness to mental health issues, and to keep helping our community members struggling with these issues. The CulleyStrong Foundation plans on continuing our initiative of providing service dogs to vets and other members of our community dealing with PTSD or other mental health issues, and we also have plans to bring significant mental health resources to schools in our community," Clabby said.
The overall winners of the 2nd annual "You Are Not Alone" 5k Run & Walk were Tim McInerney of Wall Township and Meagan Drapkin of Brick Township.
  To learn more about the CulleyStrong Foundation, visit theculleystrongfoundation.com.