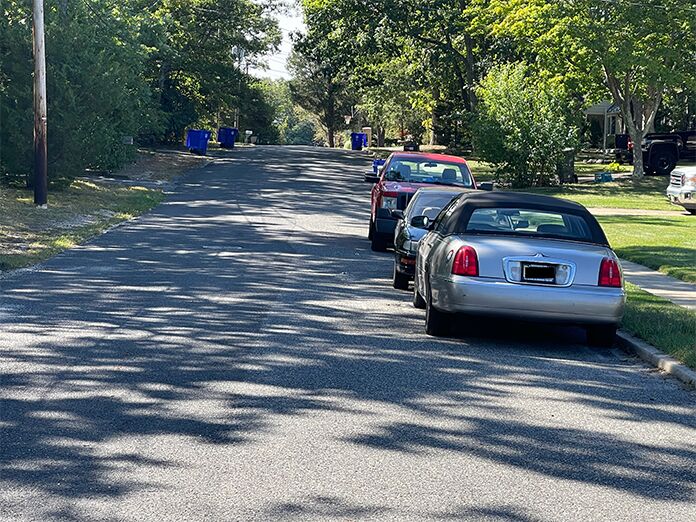 BRICK – Should parking be completely restricted on a street that was too narrow for an emergency vehicle to get through?
During the September 27 Township Council meeting, Council President Vincent Minichino said that the governing body's Public Safety Committee recommended the consideration of an ordinance that bans all parking on Davos Road, which is a dead end street that intersects with Princeton Avenue at the corner of Windward Tavern.
The recommendation is based on the Police Department's Traffic Safety Unit and Engineering Division to address concerns raised about emergency vehicle access, said Minichino.
In accordance with the New Jersey residential site improvement standard, parking on residential streets is permitted on both sides of the road when the road has a minimum pavement width of 30 feet, he said.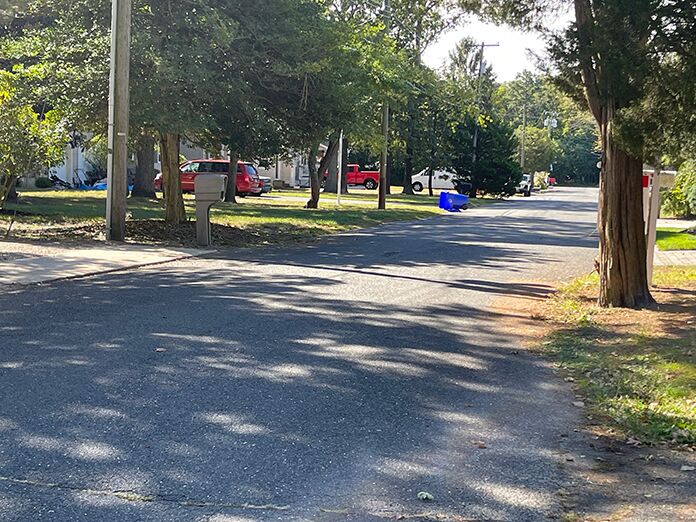 Parking is permitted on one side of the street only when the road has a minimum pavement width of 28 feet, Minichino said.
Davos Road has various pavement widths that taper from 29 feet at the intersection of Princeton Avenue, down to 24 feet at the northern terminus of the road, just before an existing semi-circle area that allows for vehicles to turn around. At its narrowest point, Davos Road is only 21 feet wide, the council president said.
"The road width tapers, but essentially there is not enough to support on-the-street parking," Minichino said. "The road width has been studied by Traffic Safety and fire departments and engineering for recommending on-street parking be restricted on Davos Road."
Leonard Linardakis was one of about a half dozen residents of Davos Road who attended the council meeting and spoke during public comment.
As a resident of Davos Road for 20-plus years, Linardakis said he only knew of one instance when there was an issue with an emergency vehicle getting down the road, "yet they're proposing a full restriction on parking for the entire road, which doesn't seem to make sense."
Linardakis said there is only one problem area that caused a "choke point," when someone parked opposite a large tree where the road is only 21 feet wide.
"We think there are other ways to address this particular problem, whether it's just a restriction on parking within 50 or 100 feet from that tree, or something like that, rather than the entire road," or restricting parking to just one side of the road, which would still give emergency vehicles enough room to get through, he said.
Tim Engehart agreed with his Davos Road neighbor. "I think there are some better solutions to this, whether it's permit parking, or one side of the road parking," he said.
Many homes on the street don't have driveway space for visitors, and he asked that the governing body reevaluate parking instead of eliminating it altogether.
Englehart said that the tree located at the choke point is township property and should be cut down, which would widen that area of Davos Road.
"I know that exact Thursday date, when an emergency vehicle tried to get down and someone parked their vehicle next to that tree with someone parked on the opposite side," he said. "No one was able to get through."
He said prohibiting street parking would affect real estate values on Davos Road.
46-year Davos Road resident Gary Saarloos said there is no room in his single driveway for the three vehicles owned by family members who live in his house.
"Where am I supposed to put these cars?" he asked. "Is it going to cost me $3,000 or $4,000 to expand my driveway? If they start getting tickets? I don't know where to go with this. It's a little hairy."