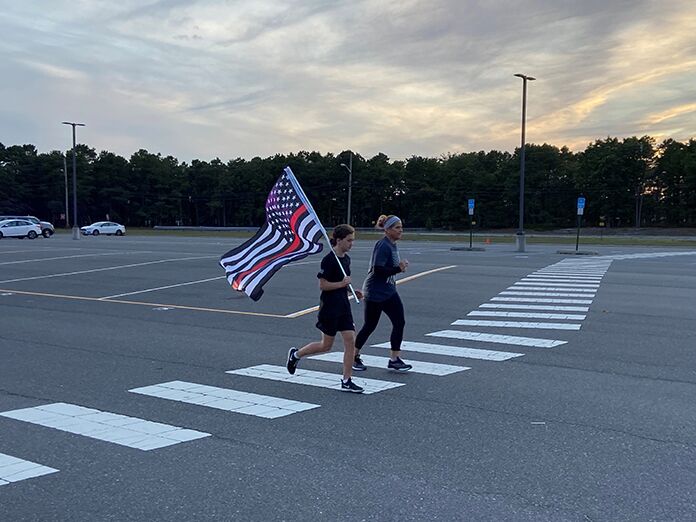 BRICK – A 7th grader is making a difference one mile at a time, raising awareness and honoring those who have fallen in the line of duty.
Brick resident Morgan Blann hopes to someday become a police officer. But before that can happen, she's working hard to show her support to those she idolizes.
  "Ever since I was young, I've always wanted to be a K9 police officer. So, I thought that if I could do these miles in honor of any fallen heroes, that at least doing that little bit could be so much for a family and it would mean a lot to me to help them out. Just doing this little bit can impact a lot," Morgan said.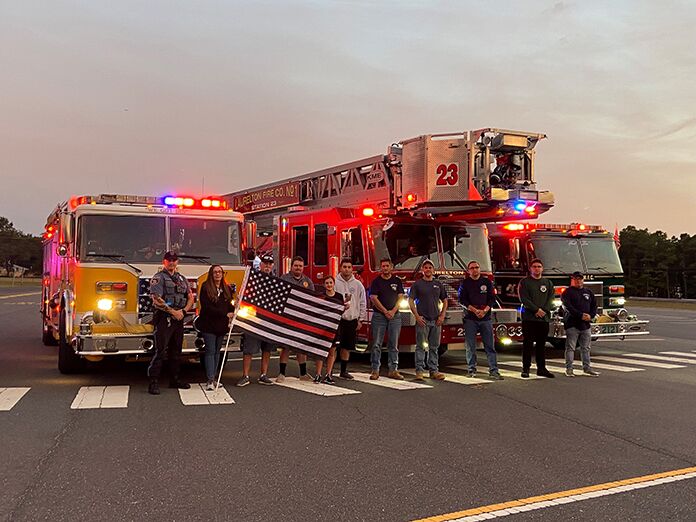 Morgan participates in the program Running 4 Heroes where she runs one mile for every first responder who makes the ultimate sacrifice in the line of duty. The program was started by a kid who ran in honor of a firefighter who ran to the Twin Towers. The program was then expanded to all fallen heroes.
So far, Morgan has completed a total of three runs. Her first official mile was done on September 29 at Lake Riviera Middle School. On that evening, she ran in honor of Fire Captain Charlie Krampota.
"Tonight, I was running for Fire Captain Charlie Krampota. He served for 20 years with the Alvin Texas Volunteer Fire Department and he passed away of a heart attack shortly after returning home from responding to a home fire. He served for the city of Alvin, Texas for 30 years," Morgan said.
  On this evening, Morgan was joined by her school principal who ran the mile with her. First responders from the Brick Township Police Department, Ocean County Sheriff's Office, Pioneer Hose Volunteer Fire Company, Laurelton Fire Company and Breton Woods Fire Company were present supporting Morgan and her endeavors. Bright lights and sirens filled the parking lot as the firetrucks and squad cars followed Morgan on her run to honor Krampota.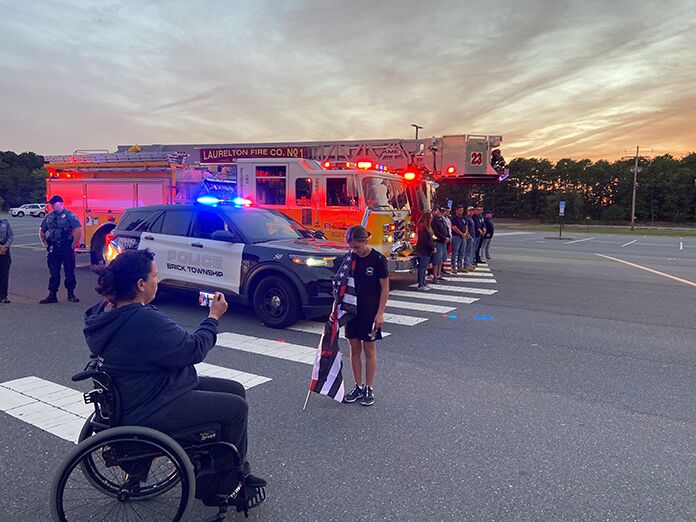 Morgan's previous run on September 19 was in honor of K9 Axel. K9 Axel was a K9 Officer for the Charleston Police Department in West Virginia. K9 Axel was shot and killed in the line of duty while attempting to apprehend a stabbing subject on August 27.
Morgan said her goal is to continue running for the cause and to advocate for fallen first responders.
"For myself, I do it to spread awareness," Morgan said. "I would like to do it for a long time coming of just running in honor of fallen first responders, honoring them and their families. Hopefully we don't have to do that many more miles."