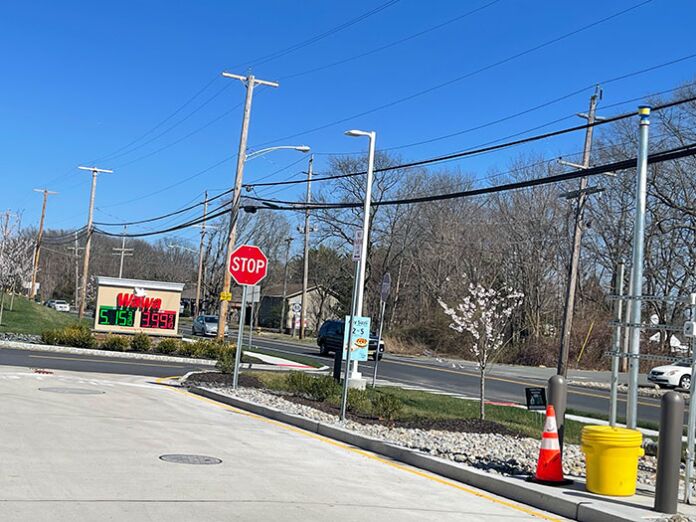 BRICK – Left turns in and out of a new Wawa convenience store and gas station, located on a busy stretch of Route 88 at the site of the former Laurelton Mobile Home Park, has resulted in traffic jams and complaints from residents.
It became quickly apparent after the grand opening on November 11 last year that traffic was becoming an issue at the intersection of the state-controlled highway and the county-controlled Jack Martin Boulevard, for which Brick has no jurisdiction.
Left turns out of the site are permitted, requiring drivers to cross over the two-lane Route 88. At the time, Mayor John G. Ducey said that other Route 88 gas stations, including Exxon and Conoco, do not allow left turns out of their parking lots.
On November 23, the Department of Transportation reached out to Brick Township to ask if the council would pass a resolution banning the left turns after getting numerous complaints about traffic at the intersection. The governing body passed the resolution, which would ban the turns and approve the appropriate signage.
During the Mayor's Facebook Live program on April 7, a resident asked why the signs are not yet in place.
"We're waiting for the state – we're not allowed to do the sign," Mayor Ducey said. "They're having their legal department go through it because there already is a legal contract in place that left [turns] are allowed."
He said they hope to come to a new access agreement with the owner of the Wawa.