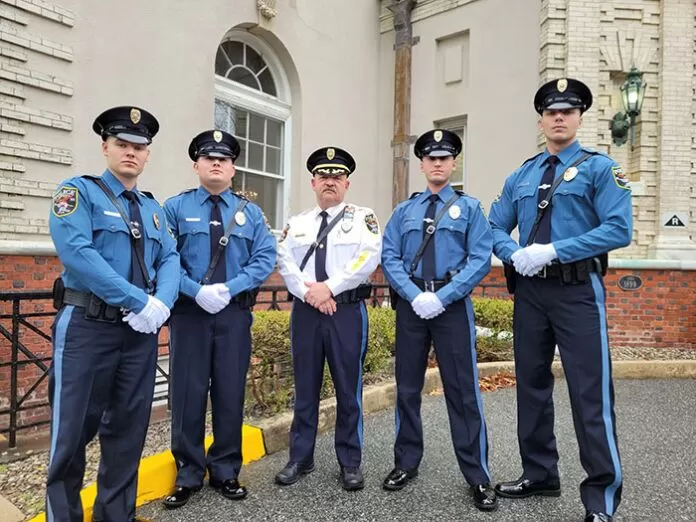 BRICK – Class 111 recently graduated their basic training from the Ocean County Police Academy. Included with this group of graduates were the Brick Township Police Department's very own Vincent Rustico, Steven Castaneda-Zepeda, John Daly Jr. and David Van Note.
A special congratulations to Officer Rustico who was the class valedictorian, who addressed his fellow officers and all those in attendance.
Congratulations to all who worked so hard to make it here. Good luck and stay safe!