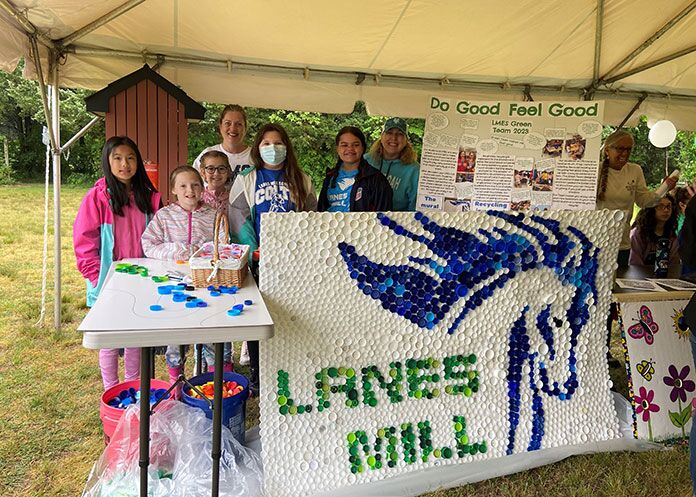 BRICK – Despite the rainy, gloomy weather, this year's Green Fair brought in crowds ready to learn about sustainability and environmental advocacy.
This is the 11th Green Fair which was once again held outdoors at the at the Bob Anstett Cultural Arts Center located on Herbertsville Road. The event featured several presentations and vendors as well as some new exhibitions.
"Last year we brought the event back after a few years off due to COVID pandemic. With that in mind, we also moved it outdoors last year for the first time in a number of years. So that was a little bit of a learning experience for us," said Keith Rella, administration staff of Sustainable Brick.
Rella, who has been coordinating the past seven Green Fairs, said every year the event has a soft-theme that many of the vendors follow. This year, the theme was "Sustain Your Health."
  "We try to do a soft theme every year. We encouraged, especially our student groups, if they didn't already have something to try and do something with that in mind. The concept is to make the connection between personal health and environmental health. Things like air quality, water quality, soil, and food quality are some of the things we recommend," Rella said.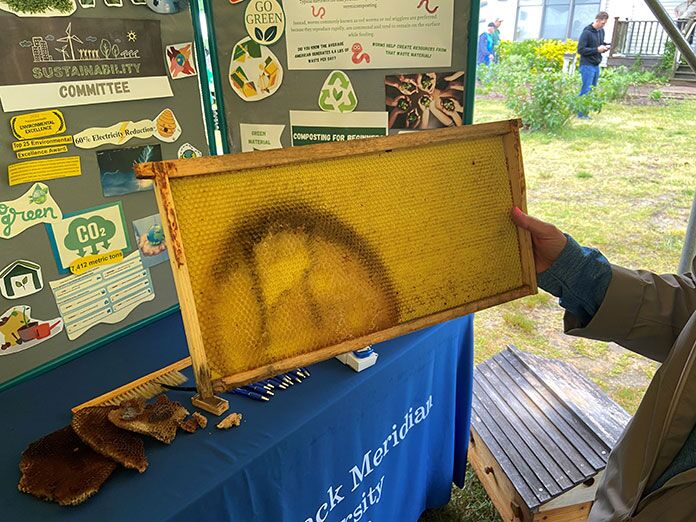 "We have groups that normally attend these events like Save Barnegat Bay, they deal with water quality everyday so that's an easy connection. For others, people may not realize the connection for a group like our Ocean County Solid Waste Management and their composting program, the Master Composters. People can understand the value of food waste and that we can channel it to opportunities like composting versus having it end up in a landfill where it not only is taking up valuable space, but also generating organic gases and things that are serving no purpose in the landfill but could serve a purpose otherwise," Rella added.
Some local businesses, nonprofits, and organizations that participated in this year's Green Fair included the Brick MUA who co-hosted a rain barrel workshop, Helpsy who had a clothing and textile recycling drop off, the Brick Township Shade Tree Commission who gave out flower plugs, and a wellness presentation by Ocean University Medical Center.
Additionally, the event featured student based environmental projects and initiatives from Brick Township schools.
At the fair, Lanes Mill Elementary School showed off their green initiatives alongside a huge mural made out of bottle caps. Students said they collected the bottle caps from all the classes, sorted them by color, chose a design, and then glued them to create a work of art. The project took a total of eight hours, which showcased their talents as well as their commitment to recycling.
  "The schools do such a good job and really almost every school, if not every single school in the district at this point, has some kind of environmental club, green team, sustainability group. They're already doing amazing work," Rella said.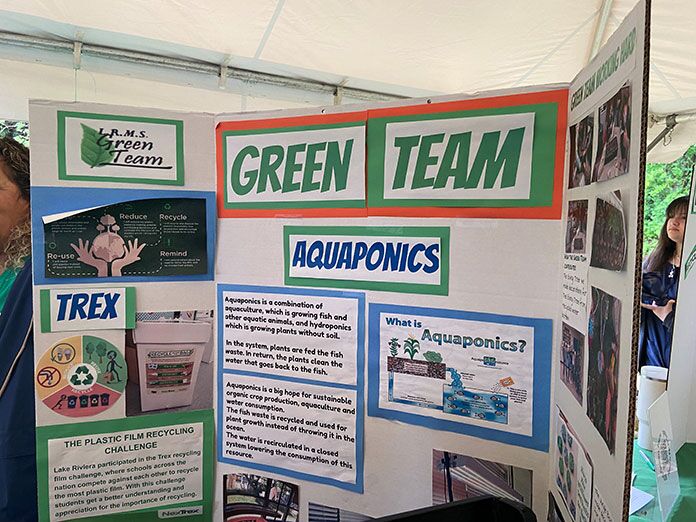 Mayor Lisa Crate along with some council members were present at the Green Fair, taking in all that the Township has to offer for residents.
"You can learn about the history of Brick; you can learn how to be a conservationist here in Brick; you can learn about some of the programs that we offer to help our town stay green. It's a great opportunity to come out and meet some of our township employees along with some great people who work around town to enforce some green initiatives that we want in our town," Mayor Crate said.
Rella explained how the Green Fair has impacted Brick Township and has become a staple to the community.
  "We feel like this event showcases an opportunity for people to hopefully learn and become more engaged. A few years ago, we had the theme 'Make One Change' and that's really the idea here. If everyone who comes to the green fair leaves with one valuable piece of information that they can employ in their day-to-day lives, whether it's not using single-use plastics, or considering using an electric car, or considering solar energy. It could also be smaller things like helping out with the Pick Up Brick Program," Rella said.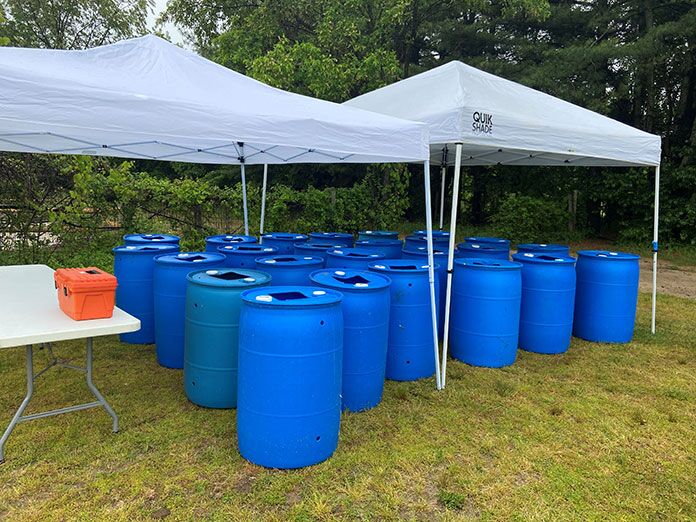 "All of those things when you put them together, they improve our quality of life here in Brick and make us more of a sustainable community both in short-term and long-run. Everybody who comes, the goal is for them to leave feeling a little more prepared to do their part," Rella said.