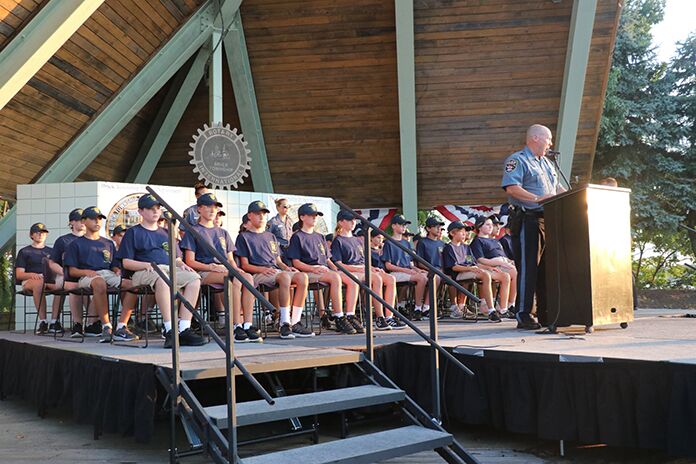 BRICK – Residents of all ages came together on August 2 to support local law enforcement and emergency services at National Night Out.
The purpose of National Night Out is to strengthen the relationship between neighbors and law enforcement, bringing positivity to the area.
"For us, we put a big emphasis on community policing. I know how important that is to build those community relationships. I feel that the police department can only be as successful as the relationship it has with the community. They're our eyes, our ears, our witnesses in most cases. If we don't have that trust and that relationship then we can't be successful. Things like National Night Out and our youth camp help build those bridges to bring us closer together. That's why I think National Night Out is important," Brick Police Chief James Riccio said.
  This year the event was bigger than ever as the department was celebrating their 50th anniversary. Visitors viewed tents of all the specialty units and divisions that were on display. Local fire departments as well as EMTs were present showing off their emergency vehicles.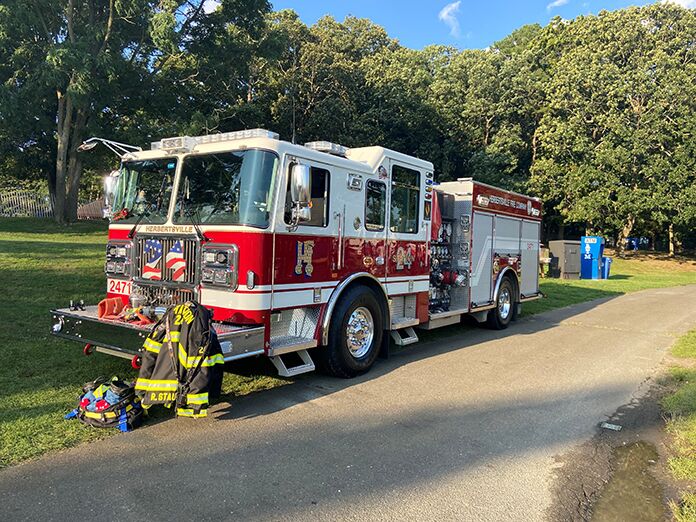 A major part of National Night Out in Brick was celebrating all the kids who graduated from Youth Police Camp, which the department started 24 years ago.
The week-long camp takes in nearly 50 kids every summer, between the ages of 11 and 13. It's held at the Ocean County Police Academy where the kids will participate in activities such as squad drills, physical training, visiting the Coast Guard Station, visiting the Marine Unit, rock climbing and team building.
  Brick Community Policing Sgt. Jim Kelly has been leading the camp since 2018. Kelly said that National Night Out is a perfect time to recognize all the campers and shows how impactful positive relationships with law enforcement can be.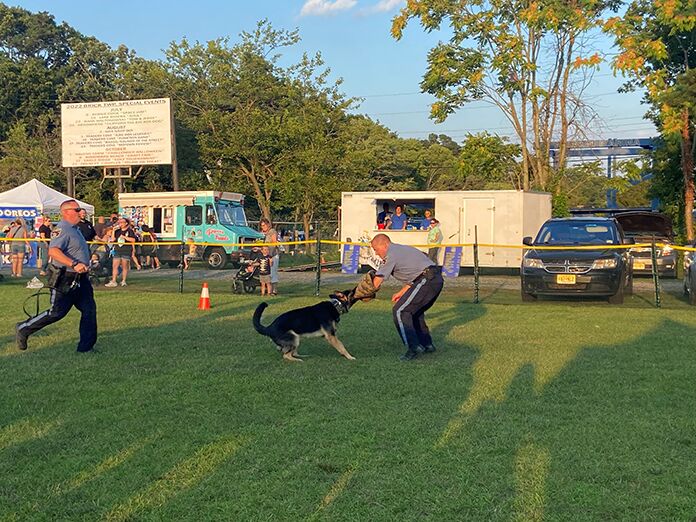 "This event is important for the youth and community because it's an opportunity for them to see all of the different things that the police department does and has resources for. It's also really important for residents and the community to see that the police are not an island, we work hand-in-hand with many other public services and entities, and we have for a long time. It's really a collaborate effort and National Night Out highlights that bond in the community," Kelly said.
  "When you see the kids after graduation is over, all of the kids will want to take pictures with the officers that were with them all week. The kids have already built a relationship with the camp counselors. But now these counselors are in their police uniforms. You can sense the relationship that we have with the community at National Night Out and it's good for people to come out and see that, that this exists and that we cultivate that. It's an effort to cultivate good community relationships between the police department and the community whether it's the youth or other organizations," Kelly added.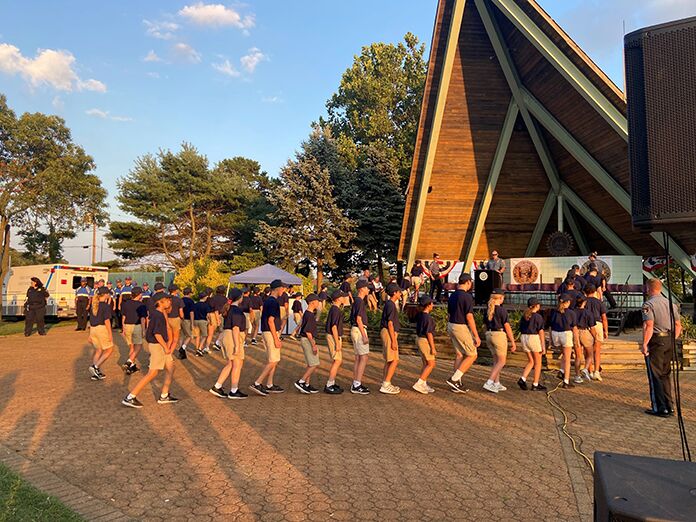 Mayor John G. Ducey congratulated all the campers on graduating and the hard work they put in throughout the week.
"Police camp is definitely not an ordinary camp. They were expected to work hard and be disciplined and follow instructions. They were challenged physically as well as mentally," Mayor Ducey said.
During the graduation ceremony, each child was presented a certificate honoring them for completing the camp.