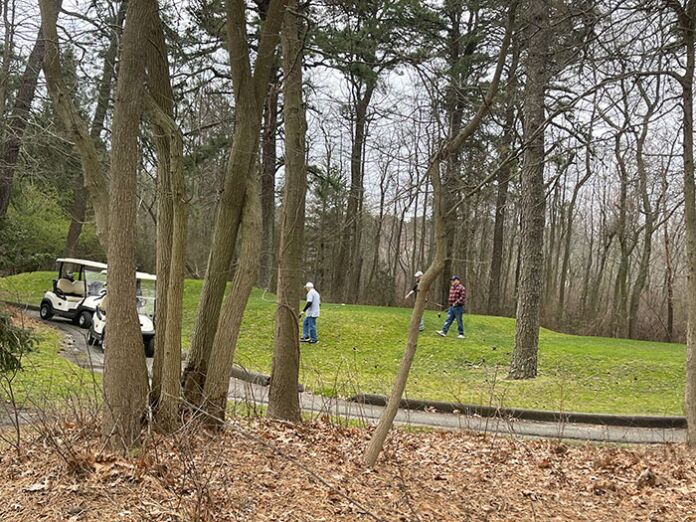 BRICK – 300 pastoral acres make up the Forge Pond Golf Course, located in a pristine setting of rolling grassy hills and woods, in an unexpected area of town off Chambers Bridge Road.
Construction on the county golf course began in 1988 and it opened in 1990. The golf course itself utilizes about 50-60 acres of the space and is buffered by wetlands and forest.
The Forge Pond Golf Course is an executive course, meaning that it is a little smaller than a regulation course, but it still has the full 18 holes, explained golf superintendent Scott Binkley.
Binkley also manages the only other county golf course, Atlantis, in Little Egg Harbor, which is a regulation course.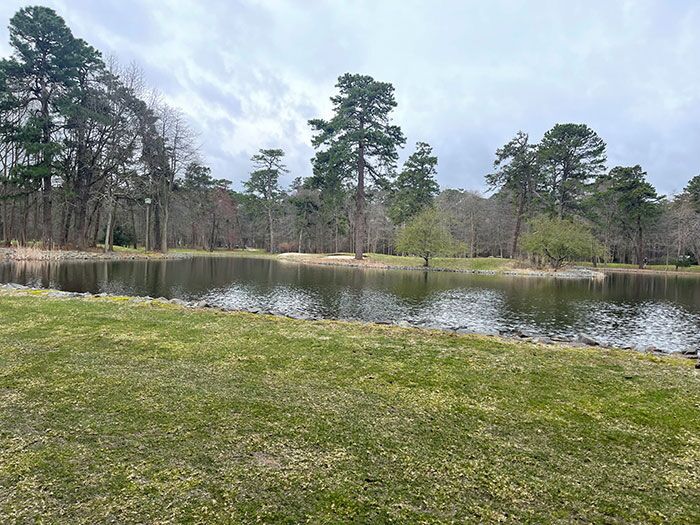 "Executive is a shorter course, not necessarily an easier course," he said from his office in the maintenance building recently. "Everybody thinks it's going to be easier, but it's just as hard as a regulation course, it's just shorter."
The size of the Brick course was limited by wetlands and surrounding properties, which include the former Foodtown site, the ice skating rink and township library on Chambers Bridge Road, and Forge Pond.
"The course fits on this property perfectly," said Binkley, who has been there since it opened. The course is Par 60, which is the total number of strokes an expert or "scratch" golfer is expected to require to complete the course. A regulation course is par 70 or 71, he added.
The executive course is under 4,000 yards while a regulation course is over 6,000 yards, the distance which is calculated by adding up the distance between all 18 holes, Binkley explained.
The COVID-19 pandemic was a boon to golfing as more people wanted to be outdoors, Binkley said. People played some 31,000 rounds of golf (representing some 18,000-22,000 people, he estimated) at the course in 2021, up 50 percent from 2018.
"COVID actually helped us, attendance-wise, and with the exception of us being closed for a few months in 2020, our numbers are crazy," he said. "Everybody wants to be outside."
When the course reopened, state rules were in place. Golfers had to wear masks. Normally, four people go out every ten minutes, but in order to maintain social distancing, tee times were spaced out to two people every 20 minutes, then two people every 10 minutes until the normal routine was reestablished.
"That took about six to eight weeks," Binkley recalled. "And when we were doing that, we were disinfecting the golf carts every single time they came in, disinfecting the bathrooms, everyone had to maintain six feet and everybody had to wear their mask when they were around the pro shop."
Even with the pandemic rules in place, rounds were up from 25,000 in 2019 to 27,000 in 2020, the COVID year, he said.
Presently, improvements to the course include bunker – or sand trap – renovations, a big project that includes reshaping the existing bunkers, taking out all the sand and adding new drainage for each bunker, which will improve aesthetics and allow the course to remain open during flooding conditions.
During the renovation, the number of bunkers will be reduced from 33 to 28, Binkley said.
Forge Pond Golf Course has three interconnecting, man-made irrigation ponds which are fed by three wells. Many of the areas, such as the hard impervious surfaces, drain back into the holding ponds, so the water is partly recycled, he said.
Pruning and cutting down trees is a constant challenge, as is maintaining and irrigating the various grasses used on the course. The staff performs daily moisture meter readings because the grass can't be watered too much or too little, Binkley said.
The golf course employs 10 full-time workers and about 20 seasonal workers. It is open year-round. In 2021 the course was closed for 29 days due to the weather, he said.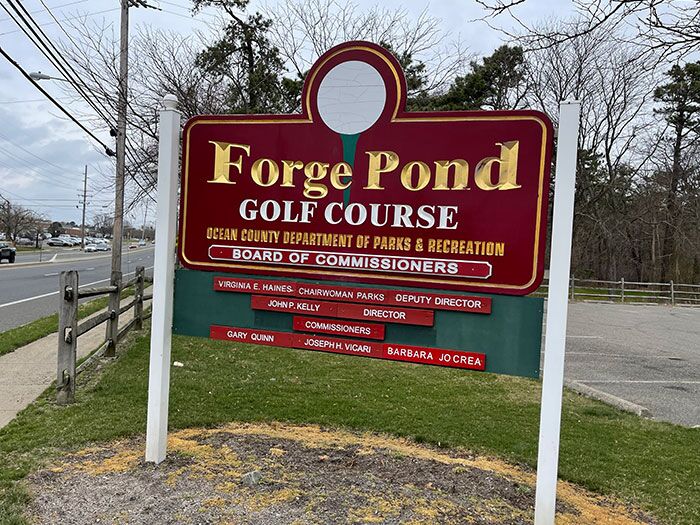 Binkley said that there is a wide variety of programs to choose from at the Forge Pond Golf Course, from unlimited play packages, unlimited cart pass, special rates for residents, special rates for seniors, juniors and veterans; golf leagues and clinics, introduction to golf, iron play, woods, short game and much more.
Rates are discounted for Ocean County residents who can get a resident ID card by showing a driver's license and tax bill.
"Our goal is to always provide a quality product at a reasonable price for the taxpayer, without being a burden on the taxpayer – let the golf course be self-sufficient – that has always been our goal, Binkley said. "We've exceeded that – we will have an increase this year, too. I can tell from the interest so far, at both courses."
For more information, or to reserve a tee time, visit oceancountyparks.org/frmgolfhome.