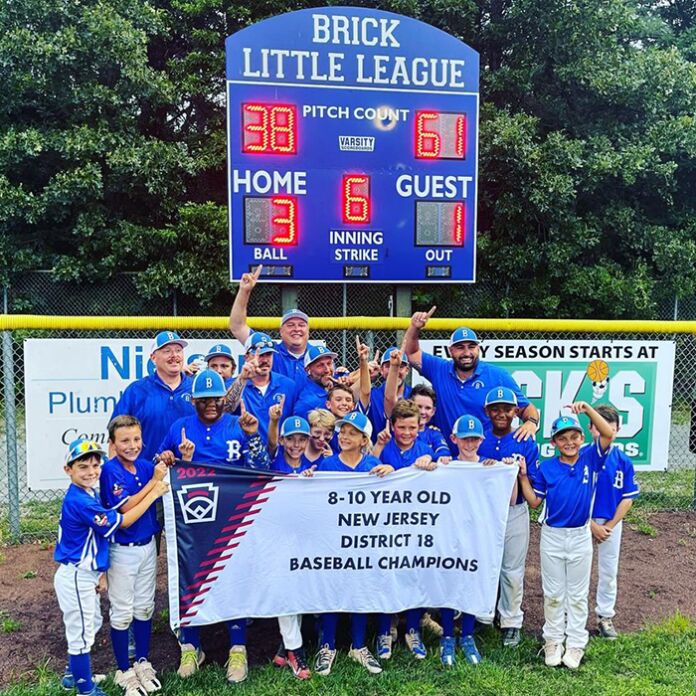 BRICK – The Brick Little League 8-10-Year-Old All Star Team is cheering with excitement after they won the 2022 NJ Little League District 18 Tournament Championship.
The team defeated Toms River Little League 3-1 on July 6, scoring them the victory.
This advances the team to the NJ Little League Section 3 8–10-Year-Old Tournament which begins on July 16 hosted at Brick Little League.
Brick Little League 8-10-Year-Old All Star Team Player Roster and Coaching Staff:
Players
Jacob Booker
Jake Burgess
Brandon Cicchetto
Brendan Desmond
Anthony Fornoro
Layla Goode
Ryan Guarda
Nate Iannuzzelli
Jayden Jaycox
Matteo LaTorre
Danny MacInnes
Max Steinhandler
Nick Tronio
Coaching and Support Staff
Manager Jason Burgess
Coach Josh Guarda
Coach Dan MacInnes
League President Mike Desmond
Player Agent Dylan Jaycox
Strength & Conditioning Coordinator Brian Goode