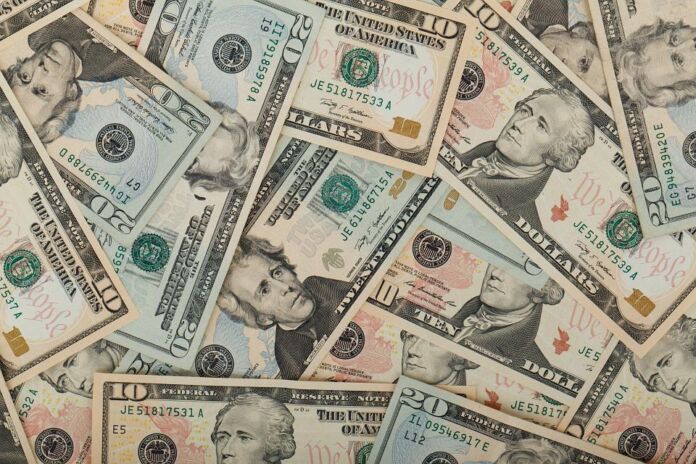 BRICK – Mayor John G. Ducey along with members of the Township Council have presented more than $50,000 in grant funding to local nonprofit organizations that help those in need.
The money the Township receives is from the U.S. Housing and Urban Development Community Development Block Grant (CDBG) – Public Services Program. Organizations can apply through the township to receive potential funding, then Brick distributes the money. The funds will assist these groups in providing a wide variety of services to the public in the community.
"Being able to provide these organizations with CDBG funds is a privilege and honor for the Council and myself," Mayor Ducey said. "We know just how hard every single one of these organizations work to make a positive impact on people's lives. We are grateful of their efforts and thankful that we have the opportunity to pass these funds to them and support them in their missions."
This year, the Township granted a total of $54,438 to these local nonprofit organizations. Ducey encouraged residents to support these organizations.
"The organizations we are supporting rely greatly on volunteers and donations. I encourage all residents that are able to consider volunteering for one of these groups or to make a donation. Your contribution will be used to make a difference in people's lives," he said.
The following organizations received grants:
Providence House $10,000: Provides a wide variety of services related to preventing domestic violence and assisting its victims.
Community Services, Inc. of Ocean County/Meals on Wheels $5,000: Provides nutritious meals to homebound elderly in their own homes. The program also serves meals daily to seniors at the Brick Township Senior Center on Adamston Road.
Church of the Visitation $3,000: Hosts community lunch on the third Wednesday of each month. Lunches are free and available from 12 to 1 p.m.
Interfaith Hospitality Network of Ocean County $3,500: Provides a safety net program for Brick Township residents who face becoming homeless.
Ocean's Harbor House $3,500: Provides free short-term shelter and crisis intervention for male and female youth ages 10 to 17. Any youth who is homeless, has runaway, been thrown away or abused, or is otherwise in need of immediate intervention may find help 24 hours a day at this safe haven.
Caregiver Volunteers of Central Jersey $3,500: Provides volunteers to assist elderly with simple daily tasks enabling them to live, with dignity, where they are most comfortable – in their own homes. And there is never a charge for help provided!
Church of the Epiphany $3,000: Volunteers provide counseling to those in need to manage housing expenses and provide financial assistance to cover food, clothing, utilities and rent.
CONTACT of Ocean and Monmouth Counties $3,500: Provides trained telephone listeners who respond to human needs 24 hours a day. They offer free confidential crisis intervention, information on available resources and referral to community services.
Dottie's House $3,000: Provides transitional housing for victims of domestic violence and their children. These grant funds will help offset the operating costs for the transitional housing facility.
The Arc, Ocean County Chapter $3,500: Advocates for, provides supports and empowers children and adults with developmental disabilities and their families, ensuring they are accepted and valued as citizens of our community. The Arc does this through vocational, recreational, family support, residential, transportation and primary medical care programs.
Jersey Shore Council Boy Scouts of America $3,000: They serve more than 6,000 young people in four Jersey Shore counties: Atlantic, Ocean, Southeast Burlington and Ocean City in Cape May County. It is among the largest youth serving organizations in the state of New Jersey led by approximately 2,000 volunteers.
Big Brothers/Big Sisters $5,000: Their goal is to provide children facing adversity with strong and enduring professionally supported one-on-one relationships that change their lives for the better.
Brick Morning Rotary Club $3,000: The funds will be used for their Shore Movement food drive.
True Vine Community Services, Inc. $1,938: Provides necessary resources to create a positive impact on the community through helping abused women, prisoner re-entry, and combating juvenile delinquency through counseling, training, mentoring, guidance and education.