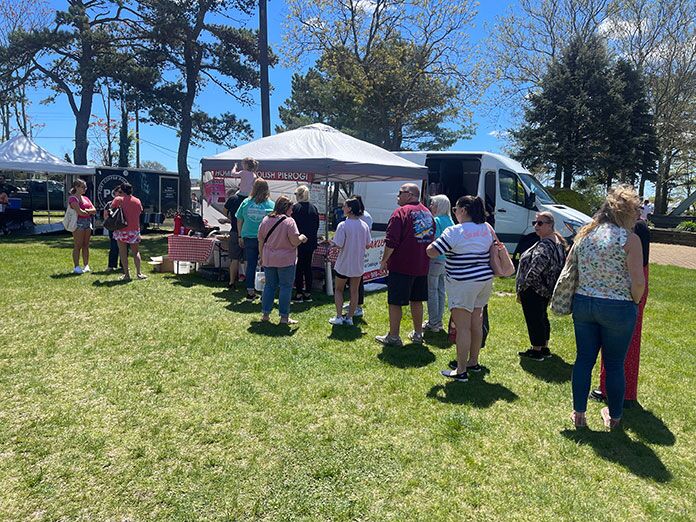 BRICK – The perfect weather likely played a part in what was record attendance at the opening day of Brick Farmer's Market, held at Windward Beach Park on Saturday May 6.
With temperatures in the mid-60s and not a cloud in the sky, as of noon about 2,200 people had shown up, said Recreation Department employee Joanne Noto, who manned a booth at the entrance and was doing the counting.
"The average has been between 1,500 and 1,800 people, but it's beautiful out and the vendors are doing great," she said.
The 502 Baking Company, which sells homemade pie and other baked goods, said they sold out within an hour and had to have their inventory replenished from their local store.
  Cathy Walters, who works full time at the bake shop, and Jacob Apple, who only helps out at the Farmer's Market, said they had sold some 250 to 300 items before 9 a.m.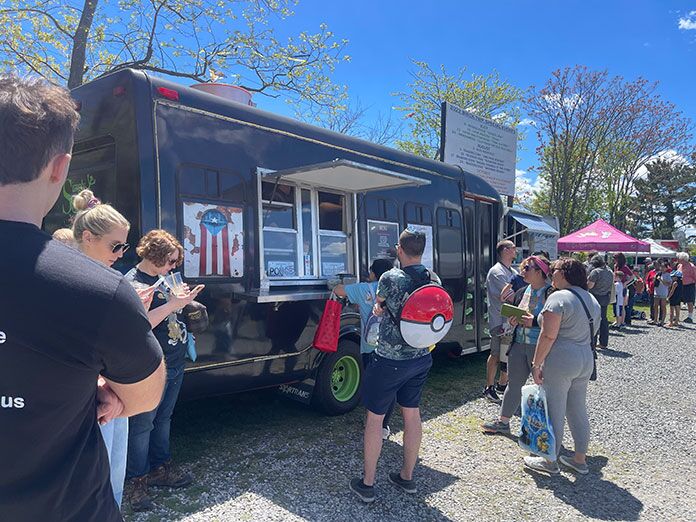 The Brick Farmer's Market is a joint effort between the Township Recreation Department, the Department of Public Works, the Parks Department and the township administration, said Recreation Department coordinator Christine Hessenkemper, who has overseen the event since it began nine years ago.
The latest change to the Farmer's Market is that dogs are allowed, she said. They can accompany their owner to the market on a trial basis.
Brick resident Elise Turner brought her Norwegian elkhound, Nico, to the market.
"Bringing him makes it better – I don't have to leave the dog at home," she said. "He's stimulated because of all the food, but he's liking it."
  Hessenkemper said plans are in place for a "Leave a Bag, Take a Bag" container where people can take or leave reusable shopping bags for use at the market.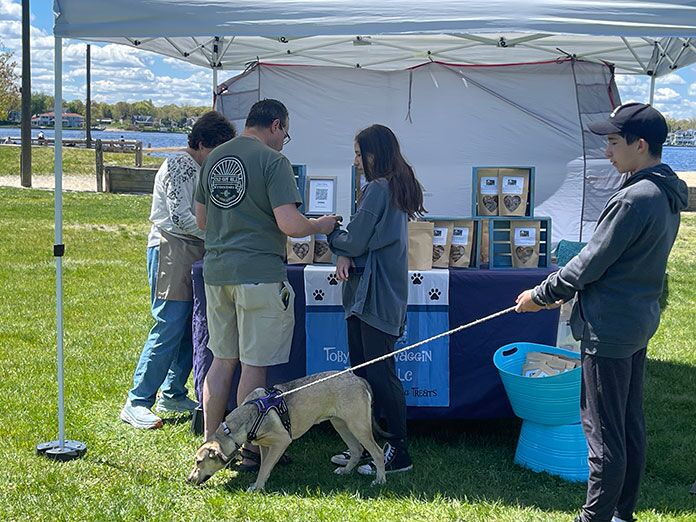 On opening day, there were 58 vendors, six of which were brand new, she said. More would be added as more produce becomes available as the season progresses.
Brick businesses pay $20 for a stand, as do farmers. All others pay $40 for a stand, she said, and vendors who sell unique products are always welcome.
Members of the Brick Volunteer Youth Club were taking shifts, six at a time, and helping out wherever they were needed.
"They help customers with their bags, they help vendors unload, and anything that supports the market," Hessenkemper said. "It counts towards their community service hours."
  Rich and Cassidy Bomenblit of Herbertsville came to the Farmer's Market with their baby.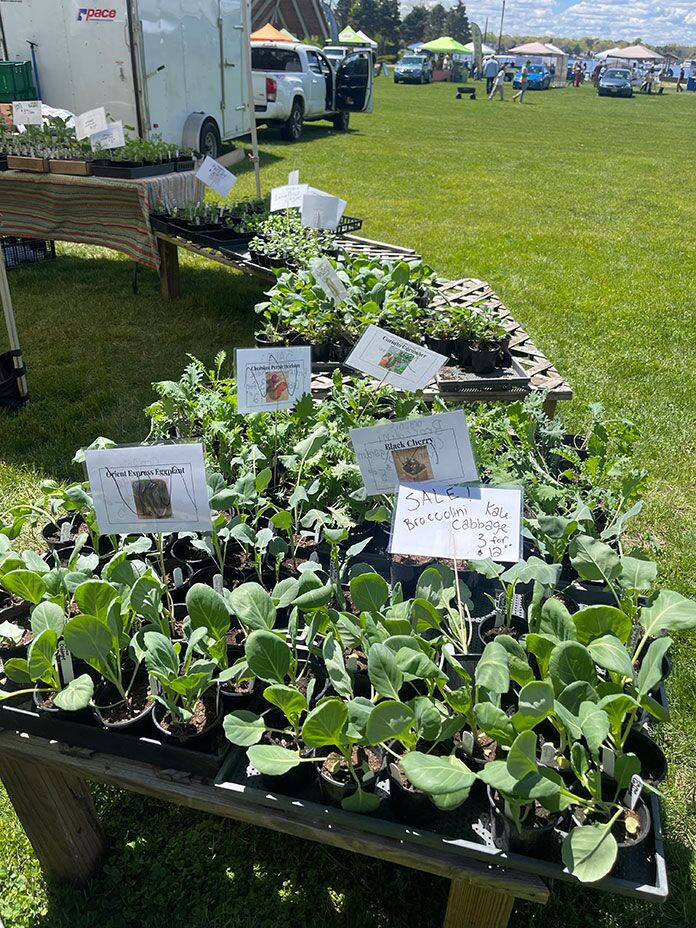 "It's awesome," she said. "We've bought pickles, popcorn and butter," she said. "It's very busy – everything's sold out," Rich added.
The market offers something for every taste and interest, ranging from baked goods to plants. This year attendees could buy honey, kettle corn, party dips, jams and jellies, Italian delicacies, wine and spirits, seafood, dried nuts, soaps, meat, pet treats and much more.
There were also about a half dozen food trucks onsite.
The Brick Farmer's Market will be held every Saturday from 8:30 a.m. until 1:30 p.m. until September 30.