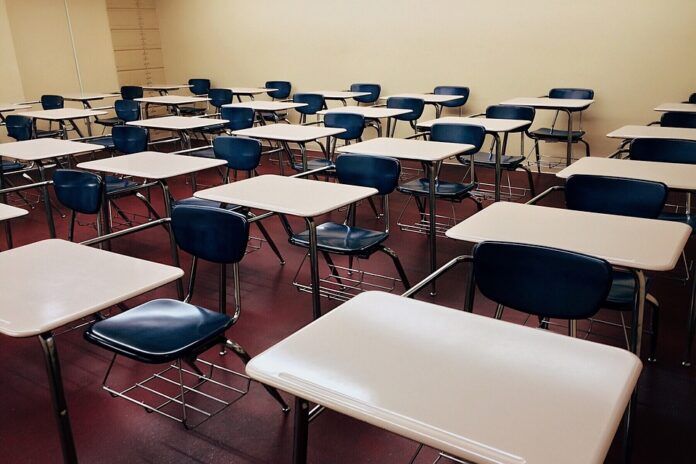 BRICK – Members of the Brick Township Board of Education have voted to adopt a $160.3 million budget for the 2023-24 school year, which includes the termination of several staff positions.
According to district figures, the $160,370,747 budget will include a tax levy of $120,466,734, a 1.77% increase from the previous year. The tax levy supports the largest share of the budget, as state aid continues to decline.
For the 2023-34 school year, the total state aid for Brick School District is $14,632,033, down $2,542,260 – a 14.80% decrease.
At a Brick BOE special meeting, a budget presentation was held discussing its details. One portion of the presentation included the uneasy choice of staff reductions – about 34 instructional and 30 support staff. Over the past six years of S-2, this figure totals to over 250 positions cut.
S-2 is the state law that changed the funding formula, taking money away from some schools and giving it to others.
The law states that those districts who are not paying their "fair share" of property taxes will have their state aid slashed. Local towns have been fighting to get this funding back.
At the meeting, Superintendent Thomas Farrell explained how reductions will include non-renewal of some non-tenured staff. They hope that retirements and attrition will help reduce to number of layoffs.
Nearly 13 position reductions will come from the high schools, nine at the middle schools, five elementary and seven basic skills positions.
These cuts will also greatly impact class sizes, administrators said. Class sizes are set to increase: an average of 23 students in kindergarten, 24 in first grade – with Osbornville Elementary School hitting a high of 32, and an average of 26 or 27 in grades 2 through 5.
For the middle schools, grades 6 and 7 class sizes will average 28 students while grade 8 will average about 25 or 26 students. The average class size at the high schools will be about 25 students.
Additionally, the district's preschool program is receiving a $5,819,304 grant which will cover about 83% of the program.
Due to the strains on the budget, officials said the curriculum and instruction department will postpone adoption of new programs for the 2023-24 school year.
Where will the money go? Instruction and Benefits make up 63% of all expenditures, up from 61% in 2022-2023, Business Administrator James Edwards said.
Areas that have increased the greatest are Transportation, which is 6.3% of the total – an increase of 16.5%; and Out of District Tuition which is 4.4% of the total – an increase of 10.5%.
"Brick Public Schools do not have an expenditure problem, they have a revenue problem," Edwards said. "Brick Schools have fallen further and further away from adequacy as the loss of S2 and the lack of ability to raise taxes has continued to impact the district."