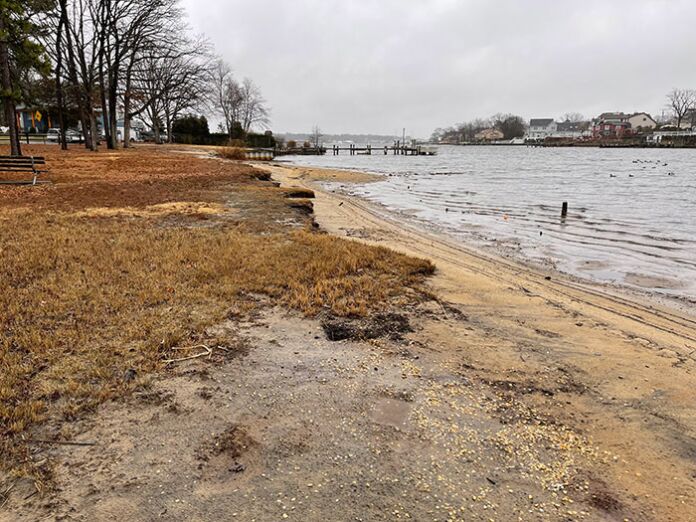 BRICK – The renovation of Cedar Bridge Manor Park could begin as early as this spring since an archaeological survey has been completed and no historical artifacts were found.
Permits to proceed with the project were delayed since the .91-acre waterfront park on Manor Drive was located in a geographic area "of high sensitivity" where Native American artifacts might be found, says the 61-page archaeological survey. If artifacts were found, further survey would be warranted.
The research methods used included the identification of previously registered archaeological sites nearby, site reconnaissance, subsurface testing, photographic documentation of existing conditions and mapping.
Maps on file show seven archaeological sites within a one-mile radius of the site, which have all been registered, says the report.
Shovel test pits were excavated at 50-foot intervals and the soil stratum was excavated and screened separately for artifact recovery.
"No pre-contact period Native American or historic artifacts were identified, and no cultural features were observed. No archeological sites are present within the [site]. As a result, no additional archaeological survey is recommended," concludes the report.
In January 2020, the township administration met with some of the residents who live near the park to get their input for its design, some of which are being incorporated into the final plan.
According to Township Business Administrator Joanne Bergin, the consensus from the meeting was that residents preferred an expanded playground area with swings over a proposed bocce court and horse shoe pit.
They also suggested that the playground area be moved further away from the shoreline and the residents asked for a bike rack.
Since the park is on the water, shoreline restoration is included in the plan, with rip-rap stabilization edge with vegetation, a similar approach taken by the township when they renovated Bay Harbor Beach Park.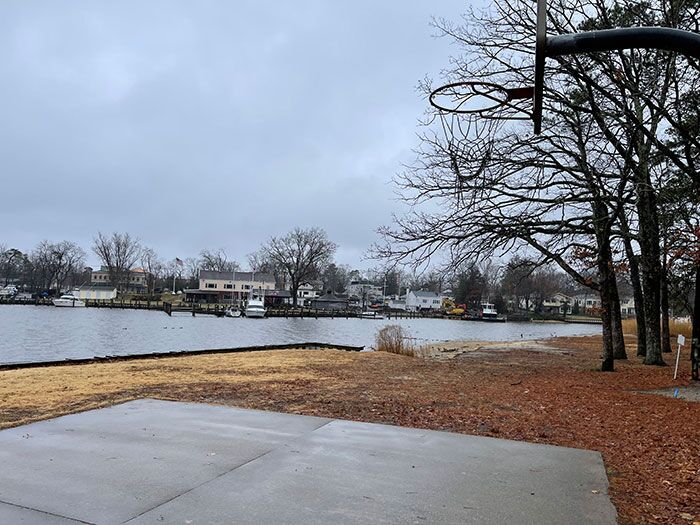 Bergin said that in addition to no issues being found by the completed archeological survey, an application for NJ Department of Environmental Protection permit was submitted on October 29, 2021, which is undergoing a 90-day review period.
Also, an Army Corps of Engineers permit was submitted last summer, a soil erosion permit application was submitted in January, and the township is completing bid documents so the park renovation can be bid as soon as the permits are obtained, she said.
When asked about the budget for the park renovation, Bergin said that number is not announced until after the job is bid so that "contractors sharpen their pencils to the maximum extent as opposed to backing into a number they know we have budgeted."
Mayor John G. Ducey said that redoing the parks was one of his goals when he first became mayor. Other township parks that have undergone renovations in recent years include Herbertsville Park (formerly Colorado Park), Lake Riviera, Windward Beach, Angela Hibbard, Hank Waltonowski Park (AKA Birchwood Park), Bernie Cook Park, and Bayside Park on the barrier island.
Additional non-park improvements over the past few years include the Forge Pond tennis courts, which were rebuilt; a new pavilion building at Brick Beach 1; and upgrades to the shower platform, walkway and parking lot at Brick Beach 3.
Two other parks, Arrowhead and Frede, were completed before the current administration.