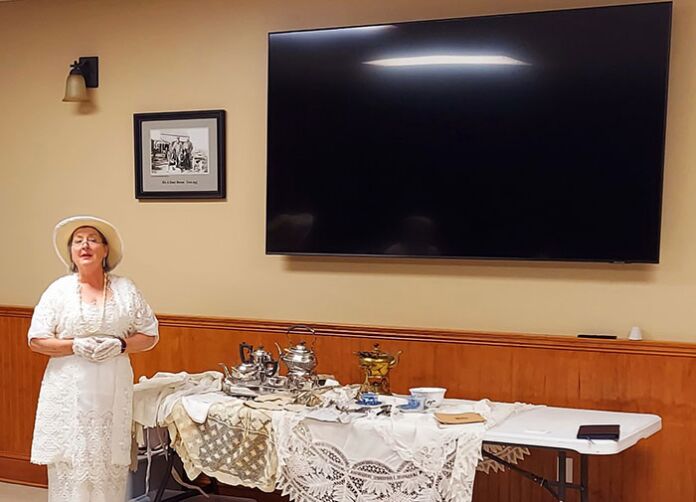 BRICK – On June 12, Catherine Titus-Felix of Asbury presented a program on the history of tea in America to the Brick Township Historical Society at the Herbertsville Firehouse, 601 Herbertsville Road, Brick. There was a very good attendance. Admission is free, and the public is welcome to attend all of the society's meetings.
Titus-Felix showed slides of pictures of people enjoying tea in past centuries. She explained that tea was very expensive (coffee was always more reasonable) so "Tea service was mostly confined to the aristocracy." Wealthy families would have their portraits done sitting around a small tea table to show off the family's silver tea service. She said, "Originally people drank black tea as the Chinese do. It was probably in the 17th century that milk or cream was added. Tea was viewed as a civilizing attitude. It was also thought to be for those who did not labor or for the sick."
  Questions and comments were encouraged throughout the program, and Titus-Felix said she enjoys that as she learns from the attendees.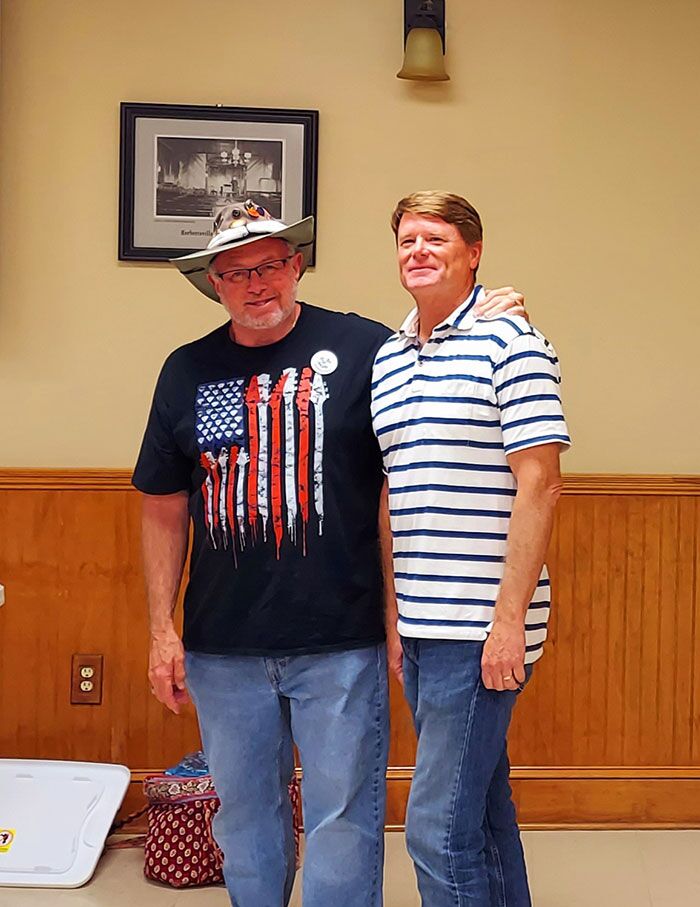 In addition to the program, two society members who could not be at the annual May dinner were inducted into their respected offices. Charles Lawton was sworn in as vice-president, and James Heine was sworn in as a trustee. Both are Brick residents. President Ken O'Connor presented the honor of Lifetime Membership to Edward Mangold of Whiting, past president, for all his many years of dedicated service. Besides his own presidency, Mangold filled in different times as president when needed. He will continue to be an integral part of the Brick Township Historical Society.
  The next event of the society is the Civil War Encampment August 6 and 7. For more details on events and meetings, see the website: bricktownshiphistoricalsociety.com or call 732-785-2500.