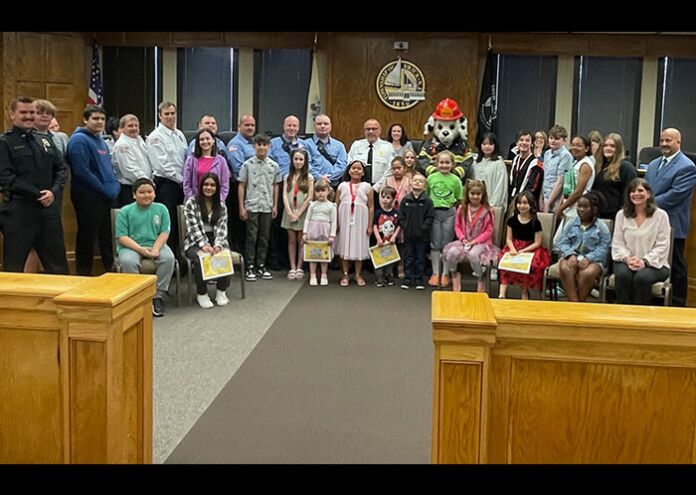 BRICK – Out of nearly 700 submissions, 22 students were selected as winners of the 2022-2023 Fire Prevention Poster Contest.
Each year, the contest begins at the local level and is sponsored by the Brick Bureau of Fire Safety and Brick School District. After students create and submit their poster, members of the fire department judge each one and select one winning poster from each division.
At a recent Township Council meeting, Assistant Chief Richard Orlando, Inspector Joseph Sansone, Herbertsville Fire Company Station 24 and of course Sparky the Fire Dog were on hand to congratulate the award winners.
"The fire prevention contest has been around for many years. With the help of the fantastic Brick Township teachers who get really involved, the students navigate through the design of these posters. They're given contest rules, a current subject that's set forth by the National Fire Protection Association," Orlando said.
  This year, the poster theme was "Fire Won't Wait. Plan Your Escape." The posters should promote fire prevention and encourage fire safety awareness in the home, school and community.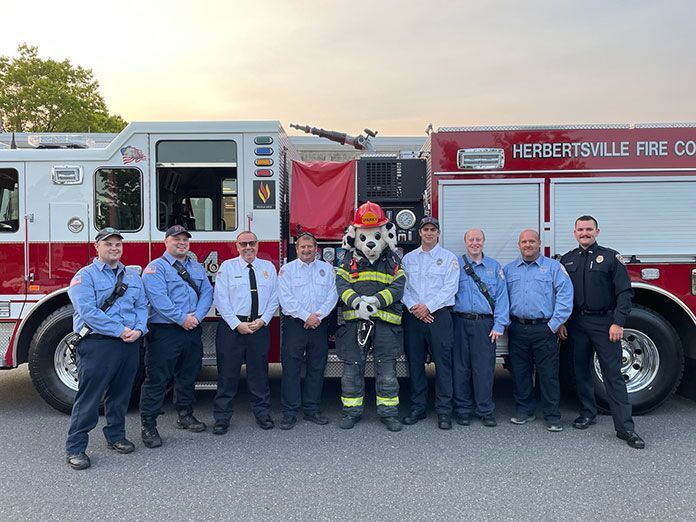 Out of the 22 Brick Township winners, five moved on to be county winners.
"They move on from the county up to the state which is pretty neat. Last year, Brick Township did have one state winner," Orlando said.
The local award winners were given a bag of goodies, contributed by the Fire Department, Fire Commissioners, the Joint Board of Fire Commissioners, and the Fire Commissioners of Fire District 1, 2, and 3.
Winners included: Londyn Kinney, Lucas Hazelet, Tyler Magan, Ashley Martinez (county winner), Luna Acosta, Lariana Pinero-Correa, Shae Rose Lynch, Londyn Fleuriot, Finley Lindholm, Samantha Sei (county winner), Joseph "Joey" Garone, Yago Enriquez, Elisa Escalante, Isabella Reid, Stephan Saullo (county winner), Kim Ni, Sicilia Booker, Nathanael Le, Gianna Gallagher (county winner), Ava Pellisia, Myles Laughlin (county winner) and Francis Doyle.