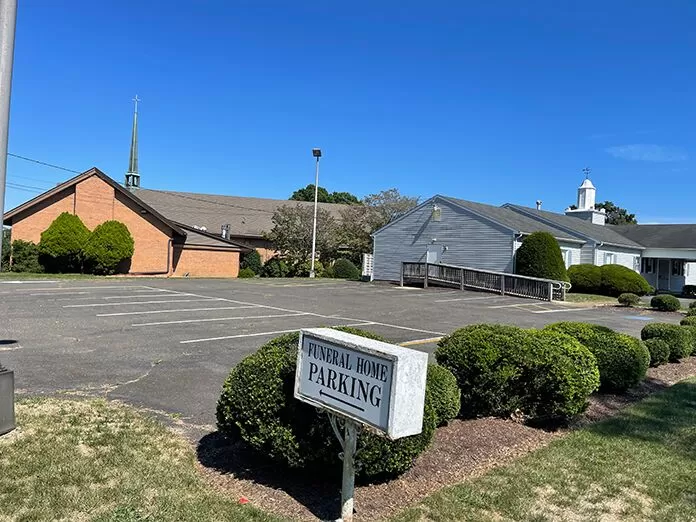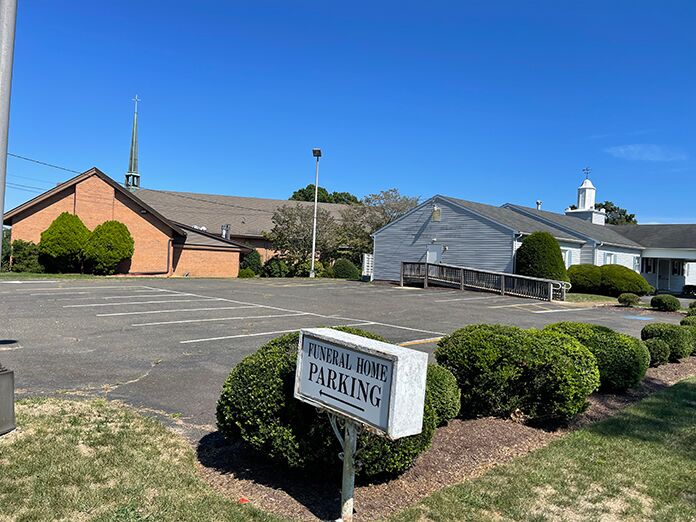 BRICK – The congregation of Temple Beth Or has hit a zoning snag on what they hoped would be a new location for the only conservative Jewish synagogue in Brick Township.
Due to declining membership, they sold their 17,000 square-foot temple and 4.6-acre location on Van Zile Road in March 2021 and have been searching for a suitable, smaller building and property ever since.
With roots dating back to the early 1960s in Brick, the congregation has purchased the former Laurelton Funeral Home on Pier Avenue, which is the right size for them, said their attorney John Jackson during the August 17 Board of Adjustment meeting.
He said the uses are similar in that the building has been and would be used by a group of people who attend an event that lasts an hour or two.
"And then everybody leaves, and most of the time the place is quiet and vacant, and certainly a house of worship has a solemn and reverent aspect to it, as does a funeral parlor," Jackson said.
The building is "absolutely perfect" for the 87-member congregation, and could be modified to suit their needs, he added. Located next to St. Thomas Lutheran Church, the attorney said there would be a "symbiotic relationship" between the two houses of worship.
A 20-year lease agreement would permit Temple Beth Or to use the church's 60-space parking lot for overflow parking, Jackson added.
That's the snag, said Board of Adjustment attorney Anne Marie Rizzuto.
  "The [overflow] parking lot is not part of this application," she said. "No lease has been signed, and that presents legal problems for the board."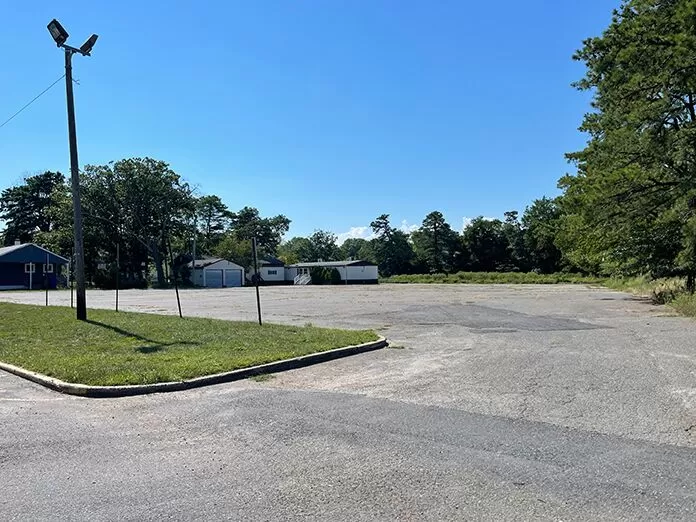 A house of worship is allowed as a conditional use in a B-2 zone, but a parking lot is not, so a Use Variance would be needed, and any residents living within 200 feet of the overflow lot would have to be notified, she said.
Jackson said he would proceed with the application without considering the additional parking lot. He said an expert traffic engineer said the synagogue would have "significantly less traffic" than the former funeral home and that the existing 15-space lot is appropriate for the size of the congregation.
Rizzuto said that a township ordinance requires one parking space for every four seats in a house of worship.
The applicant's engineer Jeffrey Carr said the proposed temple has some non-compliant, but pre-existing conditions that include lot size and setbacks. Houses of worship are required to have two acres, but this property measures .48 acres, he said.
The synagogue would have 49 seats in a gathering room and 64 seats in the sanctuary. Using the larger number, Carr said that 16 parking spaces are required, just one more than the existing spaces.
"That said, we can park overflow [on the church parking lot], but our application is not based on that contingency," Jackson said.
What followed was about two hours of discussion by the professionals of how occupancy should be determined.
"How do we legally determine the legal occupancy of a building?" asked Board of Adjustment Chairman David Chadwick. "What is the occupancy of this structure?"
Township Planner Tara Paxton said that occupancy is determined by the State of New Jersey and by municipal ordinance and is based on access to egress and the building's square footage.
  Board Engineer Brian Boccanfuso said that one parking space is required for every four people that can be admitted into the building. "You can use that argument to justify the number of spots," he said. "Without knowing the occupancy number, we can't know how many parking spaces are required."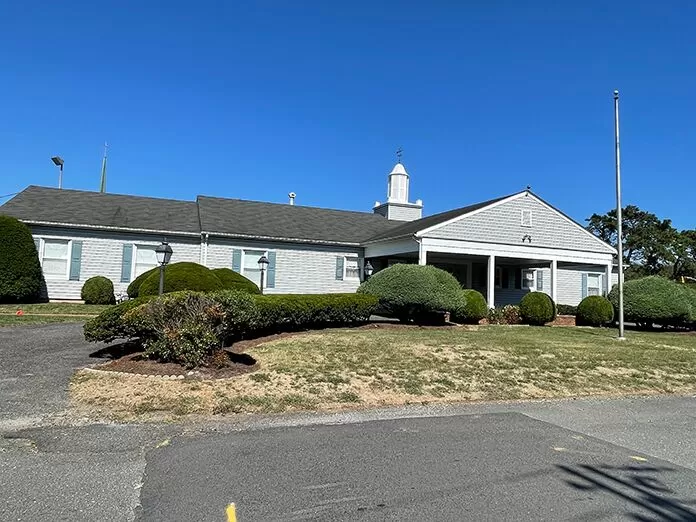 The engineer said that with all the combined seating areas, the building has well over 110 seats in areas designed for assembly.
"Should there be some discretion?" Boccanfuso asked. "Perhaps. But a Use Variance runs with the land."
Attorney Jackson said that permission to park in the larger parking lot does not trigger the need for a Use Variance.
"We offer that as an ameliorating factor, parking remotely in St. Thomas Church," he said. "This is where our case is. A funeral parlor operated there for decades with 14 spaces."
Board Chair Chadwick said the meeting would continue on September 14 at 7 p.m. when parties would return with the additional occupancy information and there would be public comment.