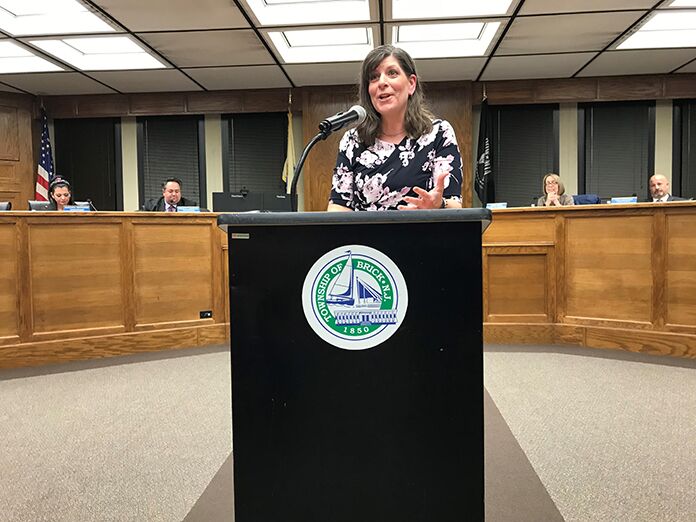 BRICK – As a councilwoman, Lisa Crate said she was guided by one principle: "Do what's best for Brick."
As part of John Ducey's team, she said that when making a decision, that factor weighed more heavily than any other.
Ducey spent 10 years as mayor. He stepped down to become a State Superior Court judge, and Crate was appointed by her fellow council members to step up. Her appointment was unanimous.
"It's a great honor and responsibility. I don't take it lightly," she said.
The next few years, residents should expect to see the furthering of the mayor and council's vision to improve the day-to-day lives of Brick residents, she said. Some of the plans include electric vehicle charging locations at municipal areas, transportation for dialysis patients, and programs for seniors at the new center at Aurora Place (a former first aid squad building).
  She summed up her eight years on Council, dealing with the long recovery from Superstorm Sandy and then COVID-19. In the midst of those larger issues, there was the creation of the farmer's market, expansion of the police, and other quality of life improvements. Throughout this, she said they've been able to keep taxes in check and reduce the impact of tax growth from previous administrations.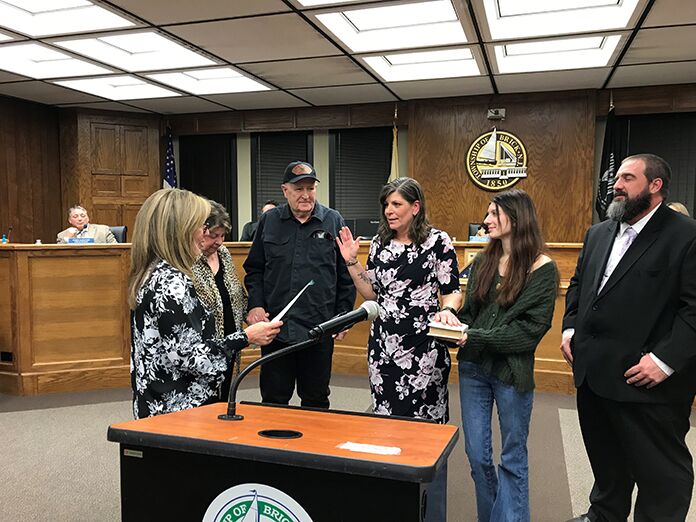 Currently, there's only one Republican on the Democrat-led council, but Crate talked about working together.
"When (the public) looks at this government, they don't see Republican or Democrat," she said, they just want their services without a tax increase. "There's not a Democratic or Republican way to pave a road. I honestly think Brick Township is a model for how townships can work together. I think we're a better town now than we were 30 years ago and better than when John joined 10 years ago."
She said she's going to be meeting with department heads in the coming weeks and keep the public appraised of progress.
"I'm proud to call Brick Township my home. I'm proud to raise my family here and do what's best for Brick Township," she said.
  Township attorney Kevin Starkey said that when Ducey resigned, his political party gave three names to replace him: Crate, Tom Curtis, and Eileen Della Volle. Since Ducey still had two years left on his term, Crate will have to run in November to win the remainder of that term. It promises to be a significant race since a new mayor is more vulnerable than an incumbent. Last year, a Republican candidate was the top vote getter, showing that conservatives are starting to grow their strength. Assemblyman John Catalano is expected to run on the Republican ticket for mayor.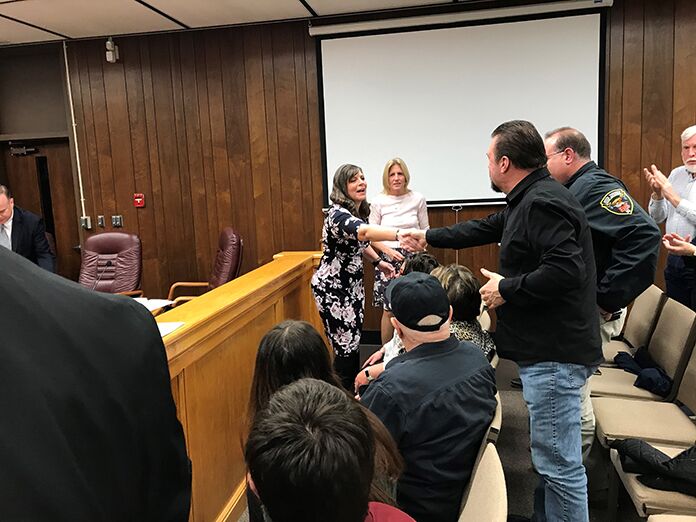 Crate is a teacher and union leader in the Jackson School District. When Councilman Derrick Ambrosino made a nomination for Crate as mayor, he gave a glowing review of her past accomplishments, including coat drives, getting students low-cost eye exams, refurbishing the veterans memorial in front of town hall, starting Kids for K-9s events, and raising money for K-9 trauma kits and Narcan.
"She's a natural leader," he said. "To put it simply, Lisa cares" about the seniors, veterans, and those less fortunate.
The council will next have to appoint Crate's replacement.