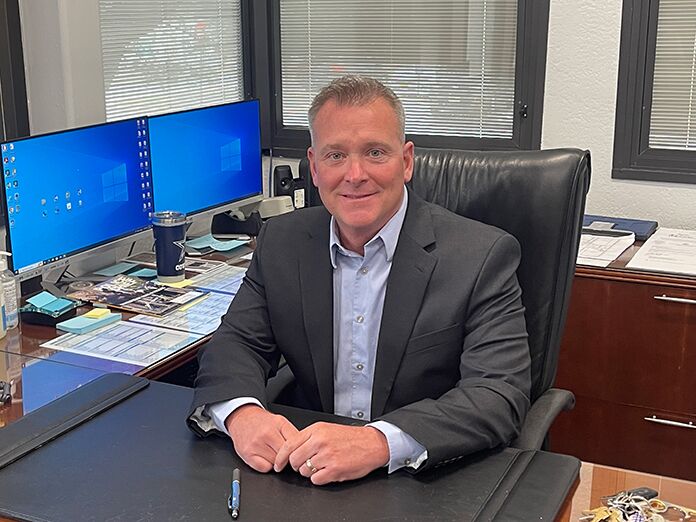 BRICK – Meet the township's new Police Chief, David Forrester, who is a 27-year veteran of the police department here.
Chief Forrester, 50, succeeds Chief James Riccio, who retired on January 31 after serving as head of the department for seven years.
Born in Elizabeth to the son of an Elizabeth police officer – who eventually became one of the first five police officers in Brick in 1972 – Chief Forrester was mostly raised here.
Law enforcement runs in the family with his older brother, a 30-year veteran of the State Police, now a captain, and a younger brother who serves as captain in the Brick Police Department.
The married father of three said being named chief "is very exciting for me, my family and my co-workers," from his new office recently.
Asked if he'd always wanted to be the police chief, he said yes, but he never wanted to skip over any of the steps involved and wanted to achieve proficiency first as a police officer, detective, sergeant and captain.
Chief Forrester served the last few years as captain in the detective bureau under the Investigations and Street Crimes unit, and said he knew that leading the department was within reach.
He said he wants to continue with the former chief's priorities of working with the community.
"I do believe in the importance of community and getting their help and assistance in solving crimes…they're out there, they're the ones seeing it, they need to report it, and working together, we need trust," he said. "We need to build the trust between the Police Department and the community, and Chief Riccio definitely did a great job in starting those initiatives."
Chief Forrester said he is going to continue with the department's three-pronged approach for dealing with drug abusers (education, prevention and enforcement) and wants to look into some new diversionary programs – hopefully by the end of the year.
"That's where we get low-level offenders – possibly people that have addiction, or have mental or behavioral problems or issues – help, instead of waiting for something to happen," he said. "Maybe they don't need to be in the criminal justice system. They need help and resources elsewhere."
The department is working with Stafford Township Police Department/Ocean Mental Health Services On P.O.I.N.T. (Proactive Outreach In Needs and Treatment) program that provides on-site social workers to aid police officers when they're dealing with someone who has mental or behavioral health issues.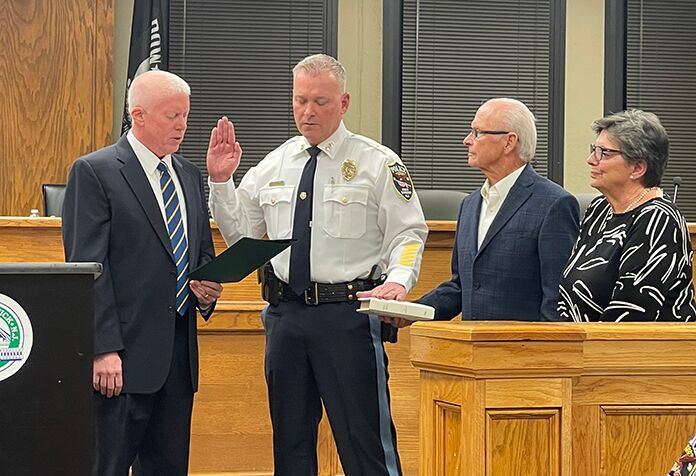 "We do have that resource now, and we're looking to go even further and make that program bigger," he said.
Asked what his goals are as the new police chief, Forrester said it is always to protect life and the community and to keep the community and to make the community feel safe.
"I want the community to know that we are here to help them; we want to continue to educate them and help us with crime prevention and to help themselves from being a victim, especially with a lot of the fraud that we have going on with the elderly people," he said.
Another of his goals is to keep the 141 police officers and all the department's employees healthy.
"If we don't have a happy and healthy workforce, it's tough for them to go out and help others if they need help themselves," the chief said.
As chief, he said he wants to continue to guide the department down the same path as Chief Riccio, stay on top of crime trends and make sure the officers are getting the resources and tools they need.
"It's a very challenging and rewarding position, and I love it," he said.