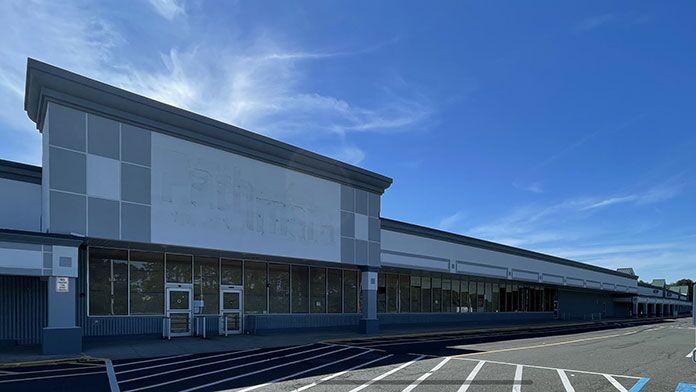 BRICK – Workers could be seen this week taking down the Corrado's sign on the front of the building where plans to open the food retailer were years in the making.
"Corrado's didn't pay their rent," said Mayor John G. Ducey. "They bought a liquor license and they have a lot of money invested in this place, but apparently not as much money as we thought."
As of Friday, June 10, Corrado's owed some $1.1 million in back rent, plus interest, so the landlord, Brixmor at the Laurel Square shopping center, has evicted them.
  A lockout notice posted on the door of the market by the Superior Court of New Jersey Law Division and dated June 8 states "the tenants of this rental premises have been evicted and the landlord has been placed in full possession thereof."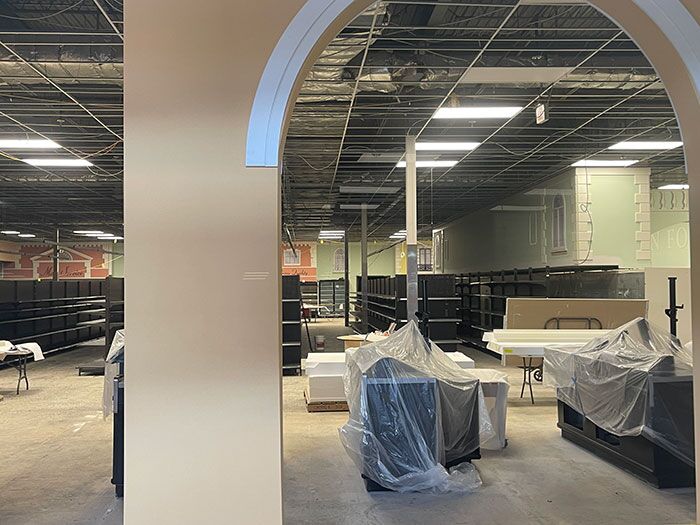 "They are no longer in the mix here in Brick, and that's a shame," the mayor said. "So much hard work went into getting them interested in Brick…community effort was behind it, township effort, building department effort, even the owner of the plaza."
The township engineer worked to get the entire parking lot paved to entice Corrado's and then "Corrado's ends up dropping the ball and not paying their rent and getting evicted, so it's back to square one," Mayor Ducey said.
According to another notice posted on the door, a Commercial Warrant of Removal was signed by Superior Court Judge John M. Doran in Toms River in April.
The defendant's informal Stay Application was denied after a May 17 hearing, and Corrado's was ordered to retrieve their property from the premises, according to the notice.
In July 2019, Corrado's Market announced they would be opening the space previously occupied by Pathmark Supermarket, which had been empty since 2015.
Corrado's markets feature imported specialty products, produce, fresh meat, fish, a deli, baked goods and more.
  Plans originally called for the store to open in Summer of 2020, then it was pushed back to October 2020, then March of 2021, and they most recently announced they would be opening by July 4.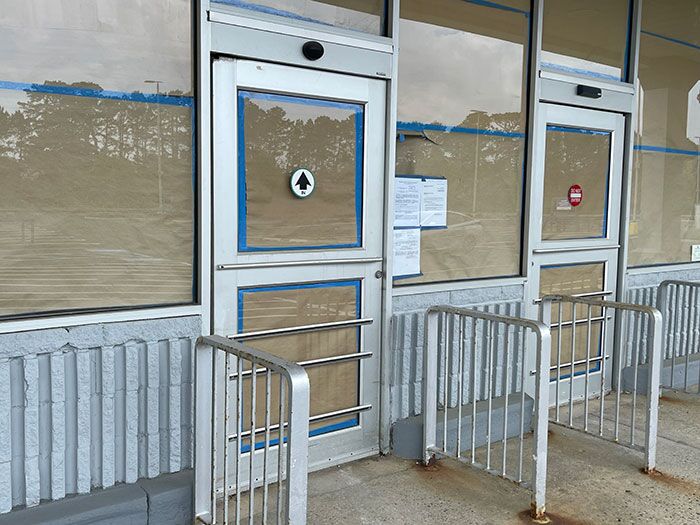 Corrado's blamed the delayed opening on equipment shortages as a result of the COVID-19 pandemic and said they were having problems finding shelves, refrigeration units, coolers, cash registers, deli slicers and more.
In September 2019, Corrado's purchased the township's last plenary distribution retail liquor license for $575,000 which they planned to open as Corrado's Wines and Liquors of Brick in a space next to their food market.
However, the governing body voted for restrictions to be placed on the liquor license: the store had to be located in the northern part of the township in an existing B-3 zoning district; it had to be located at least a half mile from any other property with an active plenary retail distribution license; and it has to be located in a vacant, existing building that is located within a shopping center.
  This would have been the sixth New Jersey location for the family-owned business that has other locations in Clifton, Denville, Fairfield, North Arlington, and Wayne.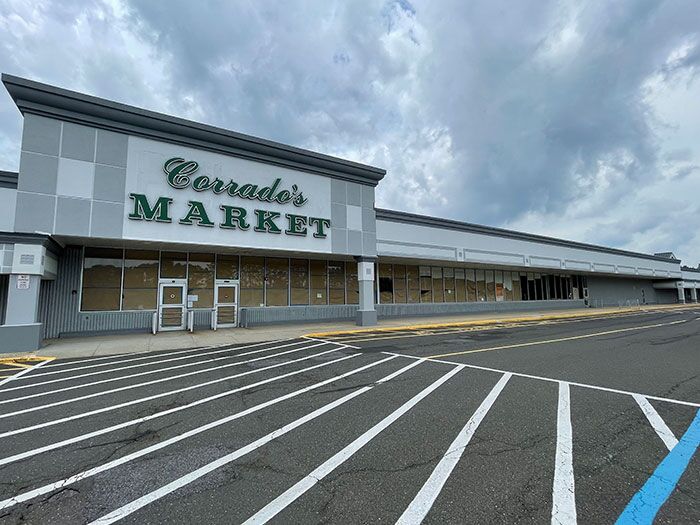 Attempts to reach Corrado's was unsuccessful as they did not return calls from The Brick Times and the voicemail box was full, however, the attorney representing Corrado's, Michael DeMarco of North Haledon, said his client is appealing the eviction.
"It is their hope and it has been their hope, to open to serve the residents of Brick," he said in a June 15 phone call. "We have filed an appeal on the judge's decision, and we're making every effort to make every reasonable consideration to the landlord in an effort to open up, but unfortunately, those negotiations have stalled."
Asked if Corrado's hopes to come to a settlement on the $1.1 million in arrears, the attorney said he could not discuss settlement discussions.
"My client has made reasonable proposals to address all outstanding issues," DeMarco said. "It's possible they could still open in that space."