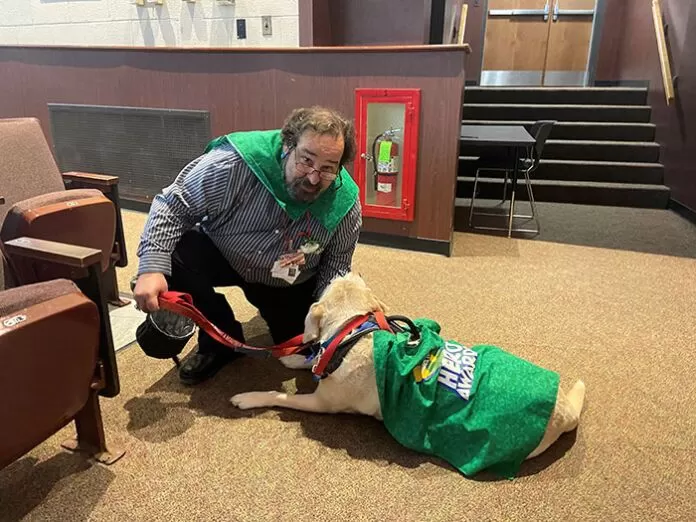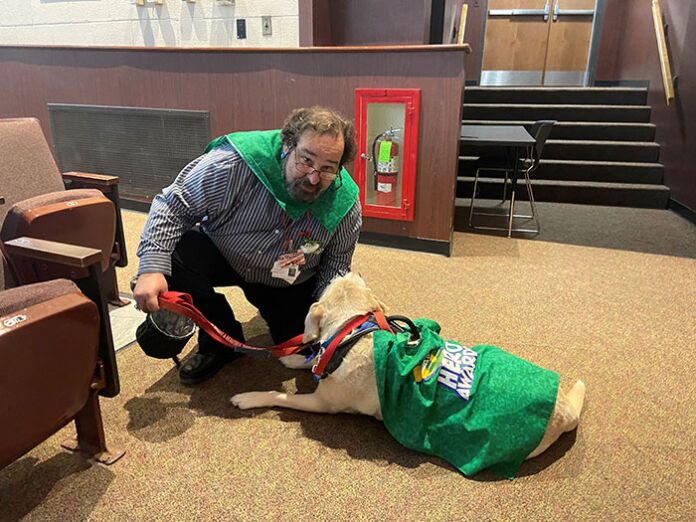 BRICK – They say "not all heroes wear capes," however these local heroes were awarded their own cape at the 8th Annual Brick Hero Awards program held at the Brick High School auditorium.
The event, which is run by the Mayor's Student Advisory, honors Brick residents who have made a difference in the community and award them for their acts of kindness.
"The Hero Awards started as a way to help bring positivity between the school community and the town, a way to award acts of kindness and people who go above and beyond for the community and make a difference every day," Brandi White, Coordinator of the Mayor's Student Advisory, said. "When we say 'heroes,' heroes come in many different shapes and sizes. It's not always your police, fire and EMS, we know those are our heroes, but the other people like the neighbor who saved someone's dog, that's an everyday hero. They did that act of kindness just to help or to be kind and those are the people we try to acknowledge."
This year, they recognized 22 individuals, as many of the nominations were from last year since they couldn't hold the event in the school due to COVID.
Honorees included teachers, students, administration, community workers, residents and more. Each hero was pinned with a green superhero cape.
"Some are school staff and to them they are just doing their everyday job but it makes a difference for the kids and the families. They go above and beyond. They're always outside greeting the students by name with a smile on their face. That changes somebody's day and that can change their whole future, having that positive impact on students every day," White added.
"We're honoring 'the best of Brick.' People who have put in the effort, making Brick a friendlier place, a better place for all of us to live," Mayor John G. Ducey said. "These heroes all have one thing in common: a love for Brick Township and a love or all human beings. These heroes are an inspiration to every one of us."
Some of the honorees included resident Robin Antonelli, who donated a playground to Veterans Memorial Elementary School, a playground which is also used by the surrounding community. Her single donation of $18,000 funded the entire playground to be moved from Herbertsville Preschool to Veterans Memorial Elementary School.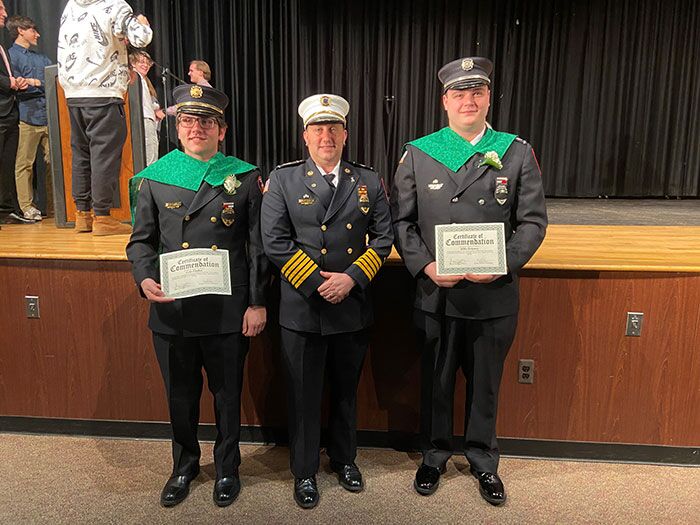 On December 12, 2020, firefighters Mike Delaney and Cole Hadley saved a woman from a fire at an apartment complex. They carried her down three flights of stairs, wearing over 100 lbs. of fire gear. At the time, both were fairly new to the fire service. The two were also honored for their heroic acts.
Pamela Soriano, a member of the Mayor's Student Advisory, was given a Hero Award for saving a fellow student's dog.
"Last February, Pam rescued my dog from an icy lagoon and Pam jumped into the frozen water with no regard to her belongings like her phone or clothes," Sarah Eisenstein said. "My dog was paddling further into the lagoon and Pam got my dog and swam back all the way to the dock. She saved my dog's life and I'm very grateful for her."
Frank Pirozzi and his canine companion Earl both received awards for their volunteering, to which their journey began at Caregivers Volunteers in 2014. Frank is a dedicated veteran volunteer, active in veteran programs helping to bridge the gap between Veterans Affair Office and Caregivers Volunteers of Central Jersey. He's also one of the most requested volunteers for the Alzheimer's Respite Care for the Caregivers group.
Zulma Soto, the Director of Brick Township Senior Services, received a Hero Award for her efforts to modify and expand services to seniors during the COVID-19 pandemic. Soto and her staff stayed in contact with many of the home-bound seniors in the community and also provided help for meals and medications.
In addition, Soto and her staff created Zoom programs for seniors such as a creative writing class, a monthly book club and a multi-cultural club.
The following is a full list of the Hero Award Recipients: Margaret Reddan, Kevin McKnight, Tim Tinik, Jeanine Bliss, Holly Whalen, Chrissie Arif, Karen Yaegel, Monica Bonk, Frank Pirozzi & Earl, Pamela Soriano, Robin Antonelli, Ann Maire Wilcox, Zulma Soto, Donald Bertrand, Kathleen Moreira, John Maugeri, Ester Jordan, Mike Delaney, Cole Hadley, Jessica Fletcher, Elizabeth Tonkovich, Nick & Eric Siebecker.