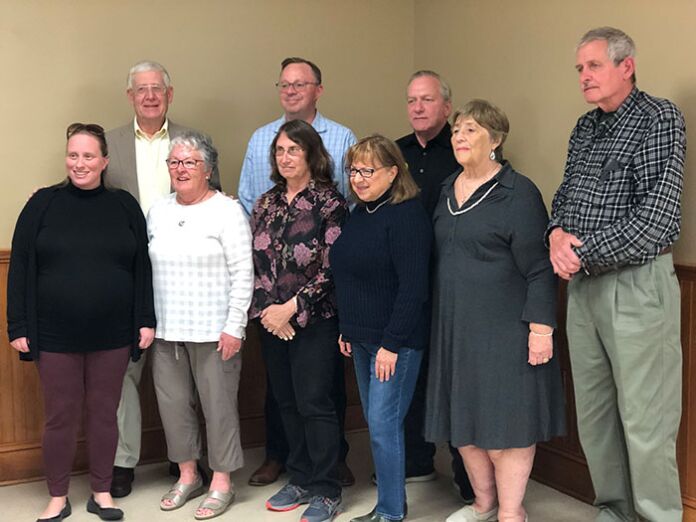 BRICK – The Brick Township Historical Society held its Installation Dinner on May 10 at the Herbertsville Firehouse.
Due to the pandemic, this was the first dinner since 2019. Thereby, both officers and trustees were inducted.
New officers are: Ken O'Connor as president, Charles Lawton as vice president, Margaret Osborn as treasurer, Maria Pilipski as corresponding secretary and Amy Tschinkel as recording secretary. New trustees are: Tom Erickson, James Heine, Eric and Susan Krasa and Joanne Pisapia. All were inducted by Kenneth Steider, one of the society's past presidents.
The emcee for the evening was outgoing president Edward Mangold of Whiting who was awarded a gift for his many years of devoted service to the society.
Door prizes were given out, and Don and Dianne Upmal of Brick were happy to win a replica of the River Belle which plays music and lights up.
The next meeting of the society will be June 14 at 7:30 p.m. at the Herbertsville Firehouse, and the speaker will be Catherine Titus Felix who will present a program on the history and customs of tea in the United States. Admission is free and the public is welcome to attend.