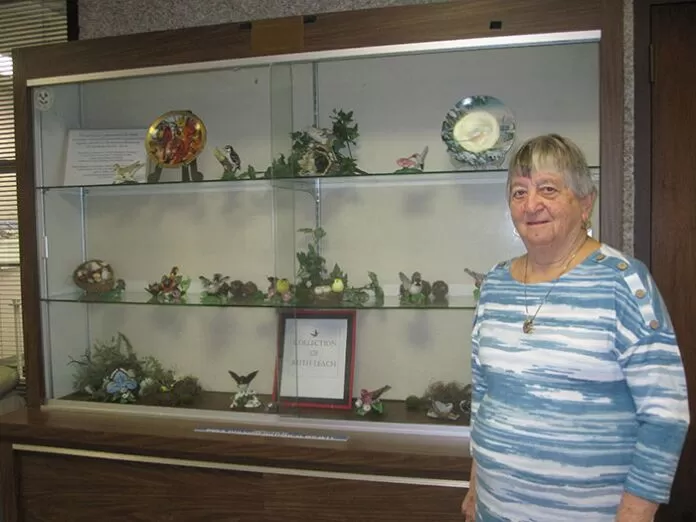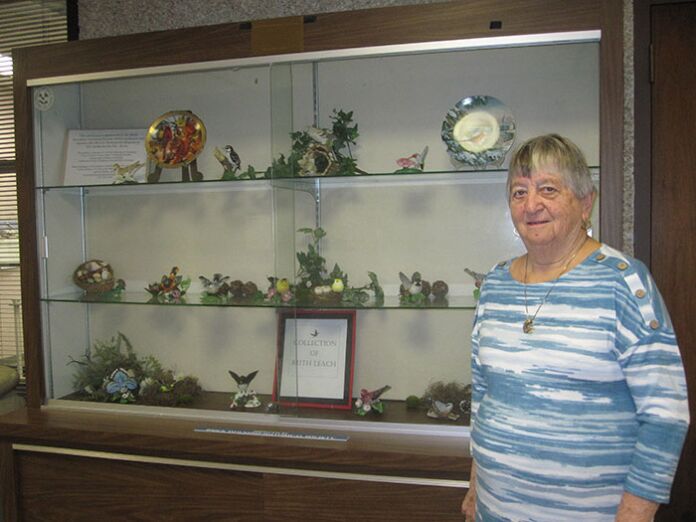 BRICK – One resident's collection of porcelain birds has brought a vibrant aura to the Brick Township Municipal Complex as the community jumps into the spring season.
Tucked inside the Municipal Complex is a beautiful display case the Brick Township Historical Society maintains. The evergreen case is constantly changing to feature new collections residents in the community have.
In the past, the showcase has held items like Christmas nutcrackers, antique purses and hats, dolls, boats and nautical items, automotive items and more.
  "So many people admire the showcase," Peggy Voss from the Brick Township Historical Society said. "People come to me or I'll go to departments and ask if any has a collection they would like to display. When I know I have something to put in, I get very excited."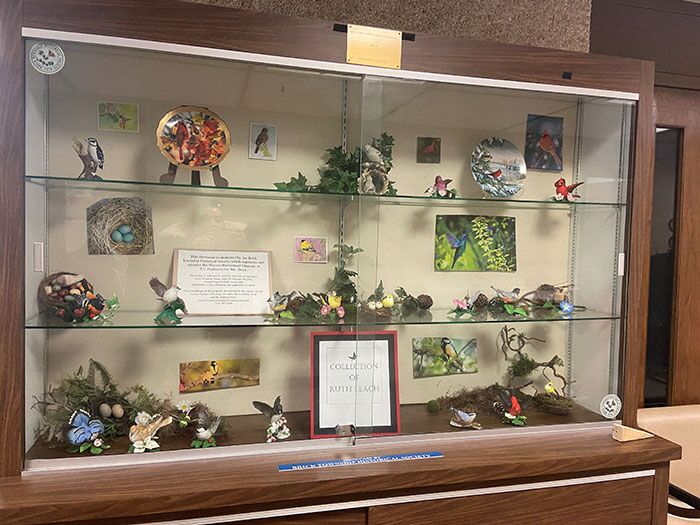 The newest display is a collection of Lenox birds by Brick resident Ruth Leach. These figurines are made out of fine porcelain and Leach has been collecting them for years.
"I saw an ad for one and I bought it. I ended up buying 15 of them after," Leach explained. "I love birds. At the time I lived in Lakewood and my kids had given me a beautiful curio cabinet. So, I had a place to put them."
"I've been trying to downsize a little bit so I had them all packed up in boxes they came in. But I know Jane Fabach from the Historical Society and I don't remember how we ended up talking about the birds, but she said Peggy would love to have that display. That how they ended up in the showcase," Leach added.
Leach collected a wide variety of different porcelain birds over a 10-year time period, ranging from small intricate birds with flowers to larger ones propped in a nest with eggs.
"I've had them for about 15 years; a long time," Leach said. "The first one I purchased was the cardinal. I always loved cardinals. I had quite a display of birds in my backyard in Lakewood. I don't really at my house now in Brick, but in my old backyard I had every type of bird. I had a bird feeder and I kept it full for them. I always enjoyed watching them."
  "The cardinal started the whole collection. Then I bought some of the more popular birds, but I just loved them I thought they were so pretty," Leach added.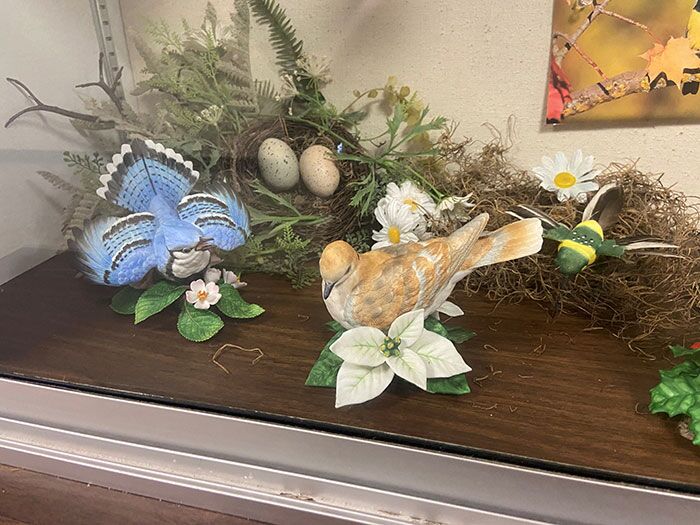 Leach even recalled a time where she would bring home leftover food to feed all the birds in her backyard.
"When I worked in a school kitchen, I got permission to take home the peanut butter and jelly sandwiches that didn't sell and I would give them to the birds. During that I would also have this one squirrel, and if I didn't have that peanut butter and jelly sandwich, he would jump onto the screen to let me know he was waiting," Leach said.
  You can check out Leach's entire collection of Lenox birds at the display case located inside the Municipal Complex of Brick Township, 401 Chambers Bridge Road.