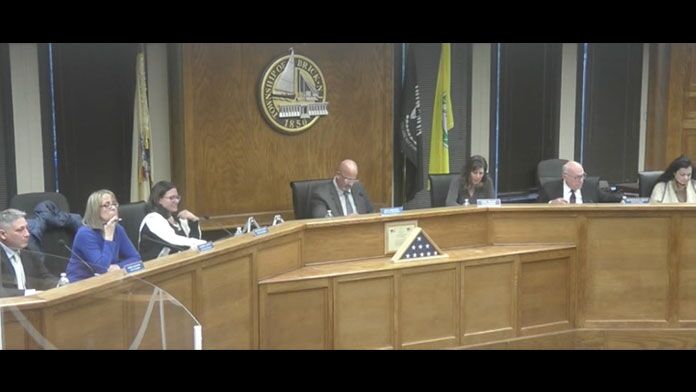 BRICK – $500,000 in increased pension contributions. $1,580,00 for additional insurance costs.
$529,000 more towards police salary and wages. $587,443 for bond principal payments.
These are some of the additional costs included in next year's municipal budget of $111,254,868 that will result in a slight tax increase of $48 a year on a median assessed Brick Township home valued at $251,800.
The spending plan utilizes a tax levy of $80,547,357, with the local purpose tax rate of 76.6 cents per $100 of assessed value, or an increase of 1.9 cents.
  "Every year, we begin the budget with the same goal in mind," said Mayor John G. Ducey during the March 22 Township Council Meeting, when he introduced the 2022 Municipal Budget.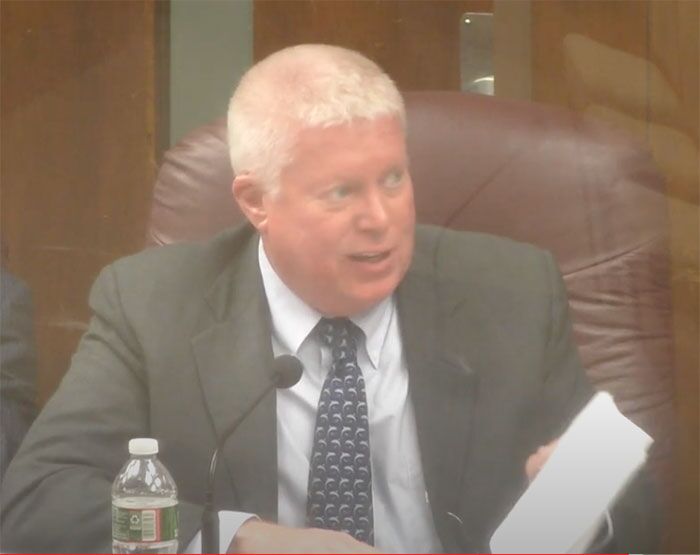 The goal is to create a budget that adequately funds township services – with an emphasis on public safety – while keeping a stable tax rate that does not jeopardize Brick's long-term financial health, he said.
The mayor touted his administration's spending record, which has increased on average by $1.4 million a year, or a total of $12.8 million over the nine years he has held office.
"This is the portion of your total tax bill that funds the Brick Township Police Department and Police EMS, garbage and recycling collection, senior services and senior programs, road maintenance, maintenance of parks and recreational facilities, leaf collection, Brick Recreation, all statutorily mandated service and more," Mayor Ducey said.
The municipal tax equates to about one third of the total tax bill. The public school system and the county government mostly control the remaining two thirds.
The introduced municipal budget includes revenues outside of taxation, such as grant funding, state aid, fees and taxes.
"Those are all beyond our control," Mayor Ducey said. "We can apply for grants – it doesn't mean we're going to get them. Fees – you don't know if the weather is going to be nice with beach fees, or how many people are going to want to put in a pool for building permit fees and that type of thing…and state aid, the same, you never know what the governor and legislature are going to do, cut our state aid or keep it the same."
  The 2022 municipal budget utilizes $9.95 million from the township surplus, Mayor Ducey said.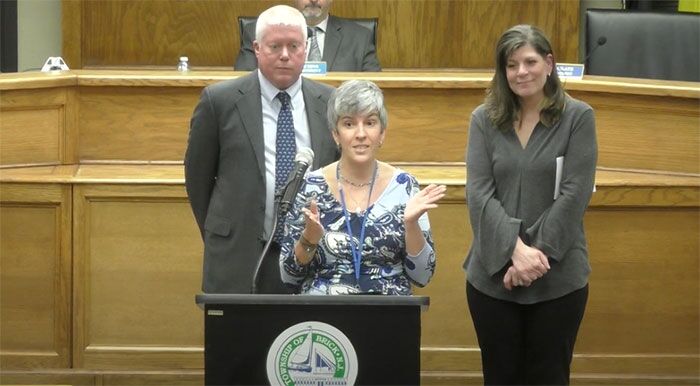 The anticipated "healthy" surplus balance will be $13.7 million, which is an important indicator of fiscal health for a municipality, the mayor said.
"When I took office on January 1, 2014, the township's debt stood at $168,335,337," he said. "Over the past eight years, we have succeeded in reducing the township's debt by over $30 million, and just like having a healthy surplus, lowering our outstanding debt is making Brick Township a more financially strong community, and will help secure lower borrowing costs in the future," Mayor Ducey said.
There will be a public hearing on the budget during the April 26 Council meeting.
The next council meeting will be on Tuesday April 12 at 7 p.m.